How to Turn Customer Pain Points into a Win-win Solution? Tips & Examples
Physical pain can be cured by visiting a doctor. Being consumers, we often experience different kinds of pain as well, but unfortunately, a physical doctor cannot help us with this issue.
When we have unmet needs, we usually buy the required products. These unmet needs are our pain points. There are as many customer pain points as there are physical diseases, and each needs its own form of resolution.
In this post, we will briefly look at the key pain points' types your customers face and explore examples of how you might solve them.
What is a Customer Pain Point?
A customer pain point is a kind of problem that a customer is experiencing in the marketplace. It can be any problem that he/she may experience along their customer journey. It doesn't matter if you work in chemistry, engaged in educational project management, sell fresh donuts, or work in a software development environment, – consumers are always different and they will always have many different questions and pain points.
Nowadays these pain points can be extremely diverse, and it can be not so easy to identify all of them. In order to deal with the customer pain points, you should have a particular degree of thinking outside the box and putting yourself in the shoes of consumers. So let's take a look at some common pain point categories.
Main Types of Customers Pain Points
Any pain point can be considered as a simple problem. However, all the points are typically grouped into several categories or types. Here are the key types of customer pain points:
1. Financial pain points
Financial pain points represent situations when your clients spend too much money on their current products, solutions, or providers and logically want to reduce their spending.
Financial pain points typically includes the problems that people face regarding money:
Membership fees and subscription plans

High costs of purchases

A short duration of the product (made to last a significant length of time)
A financial strain happens when consumers overpay for the products and services they use. Of course, you think that a high-end product should have a high price. However, try to listen to your customers first, because they might be spending too much money on their current product, and they logically want to reduce their costs.
On the other side, low prices are not the best strategy as well. What you can do is to explain to people that spending more money now will save them later.
Financial pain point example
As an example, we can consider Hygger pricing. Some time ago, we proposed customers use a trial and in fact put them before the choice: to pay or leave the platform. We got a lot of feedback and sometimes it looked really like pain. But pricing is like a living organism and you have to constantly work on it. Today we propose our customers to try the platform for free, spending as much time as needed, plus up to 50 tasks and trying all Enterprise features for free.
2. Productivity and convenience pain points
Productivity and convenience pain points disturb clients to perform activities in an optimized way. Often problems that consumers face regarding comfort and productivity are resolved with a product as a physical solution. Your goal is to demonstrate to them how your product will resolve their everyday issues. The best way is to use product descriptions and images to show the product in real-life situations and explain how it can make their life more convenient.
In Hygger.io, we often propose to explore special blocks on our sites: Hygger University, Hygger Guide, and Help Center that assist to solve almost all customers' issues.
Productivity pain point example
Previously, when customers first met Hygger, it was difficult for them to immediately create boards and work with them. The structure seemed complex and not all features seemed necessary. In addition, many users were afraid of agility. Therefore, we have introduced convenient templates, where the examples, best practices, and optimal processes are visualized in a proper way – all to turn the pain points into the pleasure of using the product.
3. Process pain points
Process pain points occur when sub-optimal processes influence a business creating friction or pain for customers.
Sometimes it is rather easy to identify. For example, when a contact center works only 8 hours a day. Convenience is what keeps customers, otherwise, they move to another brand, having realized that the buying process in your company is too difficult. That's why it is critical to communicate with consumers to timely identify even the less obvious pain points.
Process pain point example
Here we can use a general example, indicating that customers always want to see a convenient interface and a clear, intuitive, and friendly visualization of any system they apply to perform all their processes easily. We knew that many users left Jira because of its complexity, and Trello was left because of the profusion of paid features. We tried to take this into account and make all the processes in Hygger, including visualization, more accessible to customers, becoming the appropriate option between Jira and Trello.
4. Support pain points
Support pain points relate to the situations when customers do not receive help during the buying process. If there is no clear answer to a pressing question on your website or there is no timely response from the support service, customers will go to rivals. 
Nothing irritates customers more than an impersonal support experience. For example, emails with the promise to answer the questions in a few business days. So try to enable personalization services and smart support routing and anticipate customer concerns before they become a problem.
Support pain point example
Nowadays, Intercom helps us to cope with customer pain thanks to its helpful features. For example, a system can do auto-reply without human intervention. With the help of Intercom, our clients are able to find a lot of useful information themselves. When operators are not available on Sunday, the system offers clients to read the related articles regarding their questions in the FAQ.
How Can We Identify Customers' Pain Points?
Figuring out how to identify customers' pain is a critical moment for managers. The roots of each pain point can be as diverse as your customers. That's why it worth conducting qualitative research for identifying and exploring customer pain points.
It is better to run qualitative researches than quantitative ones just because your customers' pain points can b highly subjective. Even if there the same problem for different clients, the underlying causes of that problem may differ greatly.
How to get the information you need from your customers?
To run qualitative customer research.

Careful listening is one of the best ways to learn your customers' essential problems. You will be able to understand the things about your customers' problems that even the most detailed questionnaire will never unearth. Customer research will allow you to communicate with the people who are actually using your product and to create a specific environment where

problem-solving

is a collaborative process.

To arrange qualitative market research.

This research should be focused on detailed responses from consumers where they have a chance to fully explain their problems. It actually differs from quantitative market research that is focused on yes/no questions and answers or a scoring system. Moreover, quantitative research is too restrictive for identifying pain points. Qualitative research looks more powerful as you can ask open-ended questions where the client can go into as much detail as he/she likes.
Quick Tips on How to Address Customer Pain Points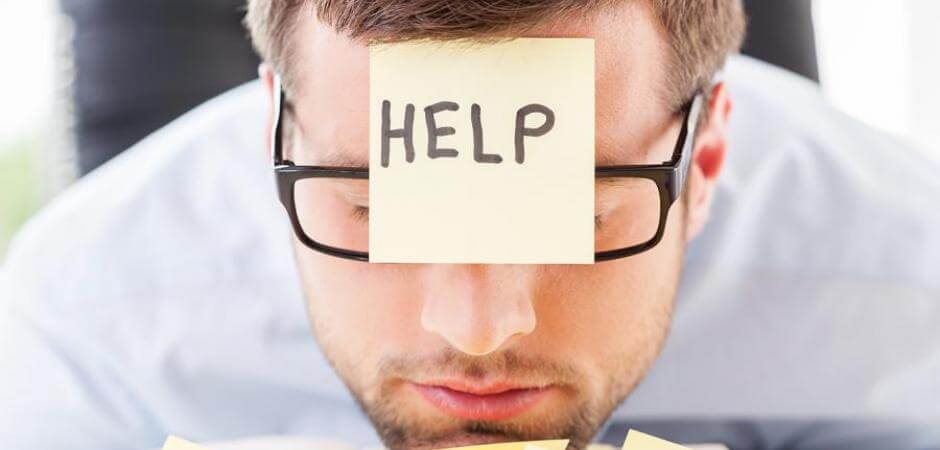 There are some obvious actions we can take to identify these pain points and deliver products and services that cure them.
Constantly communicate with your current customers via chats, emails, or direct meetings. Ask them questions and if you know what problems plague their lives, try to help them out with it.

Simply come up with your customer's responses metaphorically in case you do not have clients yet. Explore Reddit or Quora to search for the topics on your industry.

Search for the frequently asked questions related to your industry in Google. FAQs occur as they can solve common concerns of a general audience. 

Customer reviews and feedback are also great places to analyze pain points. With the help of reviews, you can see what people value most about your product or company.
Conclusion
If you take enough time to dive into the specific challenges your customers face, you will have a chance to help them address their pain points.
There is no one single solution to solving your customers' pain although many pain points are similar. Luckily, nobody knows your customers better than you, so try your best to research and helping your clients achieve what they want to do.