A Viral Growth Hack: How to Exploded To 75 Million Users and Been Acquired for $60 Million (thanks to Facebook)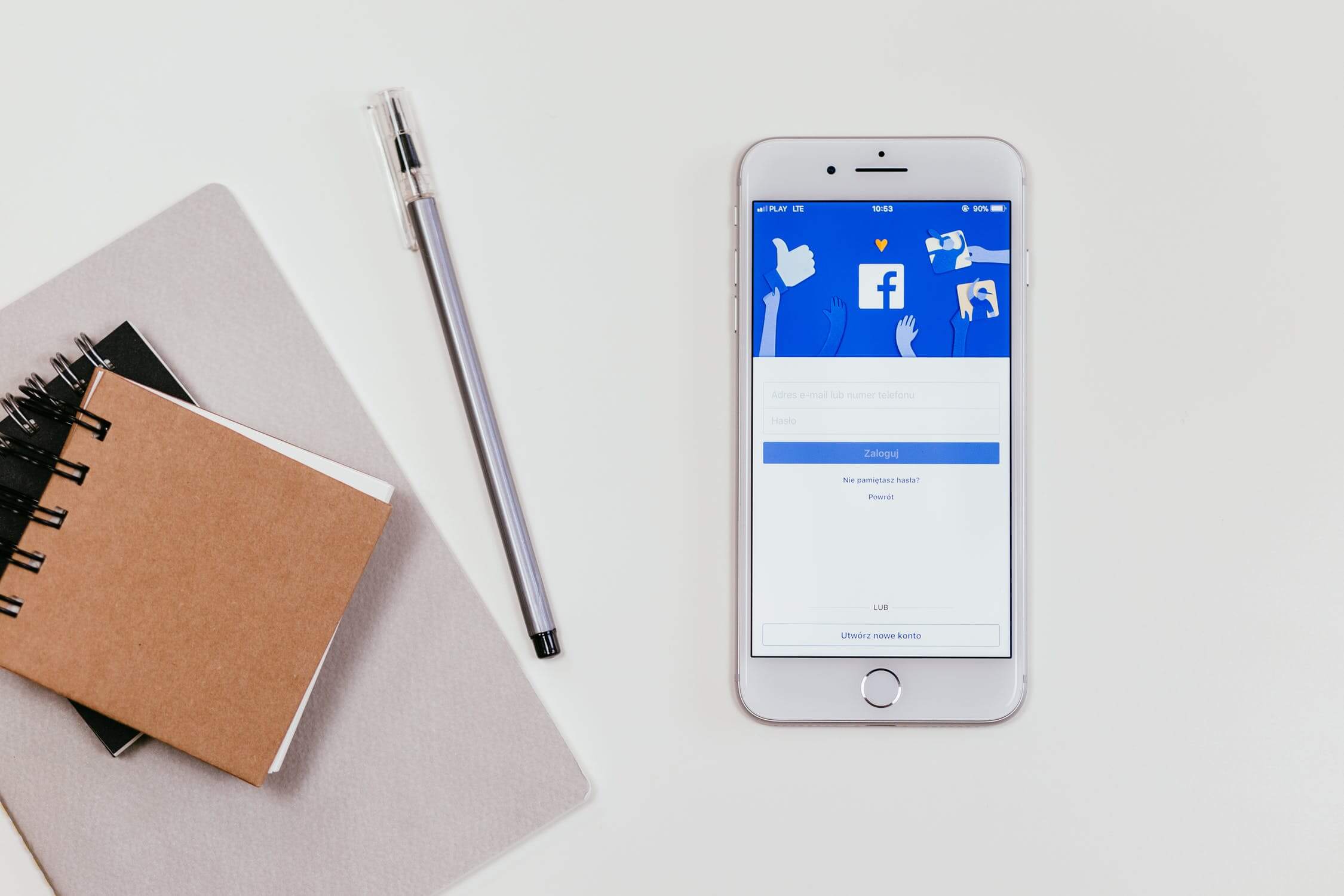 The role of social media in product promotion can be really invaluable. Do you know any famous growth hacks when companies using social networks accelerated their results and got success?
Alexander Sergeev, the founder and CEO of Hygger.io, the all-in-one product management platform for growing companies, shares a brilliant growth hack from 2012. This case reminds us that any irregular way can be the cause of great results and leadership.
The real growth hacking tactic, described here, shows the role of social media in product promotion. And since Facebook is one of the most popular social networks today, it will be all about it.
The apps on Facebook are not as popular as before. People have switched to smartphones because Apple Store or Google Play give more virality than the social network with its limitations. However, Facebook remains Facebook.
What are the benefits of using Facebook?
Facebook can offer site managers not only the access to a huge amount of potential users but also ways to promote sites and applications. The network can be split into two halves: over 2 billion users in the first one; thousands of applications in the second one. And these apps are what make people visit Facebook every day.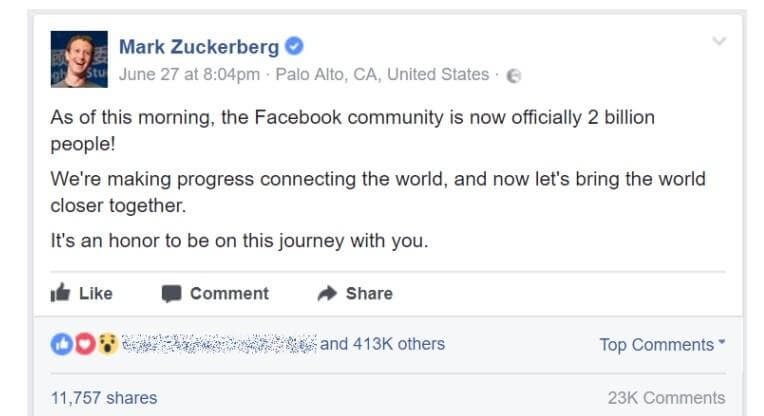 Facebook profits are based on its ownership of this huge amusement park, with each application paying 30% to be part of the game. Why do they do this? Because Facebook users represent a unique marketing opportunity.
You can promote your website or application on Facebook by using standard marketing methods such as banner adverts, or you can use a viral promotion. The latter means you don't need to spend thousands of dollars on advertising to draw attention to your application.
Thanks to Facebook hundreds of integrated apps appear. These apps entertain people and persuade them to spend money simultaneously. Facebook is not just a website; it is a platform that hooks newcomers with its features.
But to get the most out of Facebook, it is not enough to just develop a super useful app, or a unique game with a great concept and graphics. You need to have something more. To make the most out of Facebook, you have to know how to use the opportunities provided by the Facebook platform properly.
You may wonder what you can do with Facebook to increase the number of users registered with your site boost your marketing potential or get more benefits. You can explore the story of Socialcam that can be useful material for marketers and product managers.
Basically, this app managed to copy millions of Facebook users and did that completely legally. How did this happen?

Let's get to the main point, once I logged on Facebook one day and saw that a friend had posted a strange preview of a video titled as a trending video. We had just launched a catalog of viral videos on our dating application and enabled users to share videos on their walls. So I was paying particular attention to Facebook video apps and was checking all the posts in my feed, which contained videos.
I was probably unconsciously waiting for a friend to share a video from the app. To make a long story short, I saw the Socialcam post, and in a couple of minutes, I was writing a task and publishing it in Jira because I had found the holy grail of promotion on Facebook. Socialcam uses the Open Graph, which helps you import your objects and operations to the Facebook graph. More information about the Open Graph can be found here).
Using the Open Graph API, you can post information directly to the user's timeline, bearing in mind that this information will appear in your friends' feed. For example, let's say you have a website that features various recipes. What can you do with a recipe? You can cook it of course, so you make a button that says "I've been cooking this recipe" for your website. If your user clicks on it, then the recipe, and the information that the user has cooked it appears on their Facebook profile.
Back to Socialcam, the Open Graph is how I came to see a video from Socialcam in my friend's feed, with a caption that said: "John Smith watched a video via Socialcam." Now prepare for a bombshell. When I clicked on this video, a window asking for permissions from Socialcam popped up. And after the app got its permissions, I automatically became their user!
Here is another massive blow — when I watched the video on the Socialcam site, this event was automatically, I repeat that, automatically, posted to my timeline. And it was seen by my friends, who in turn, clicked the video and were shown the window asking for their permission to access their profiles. They granted the permissions and watched the video.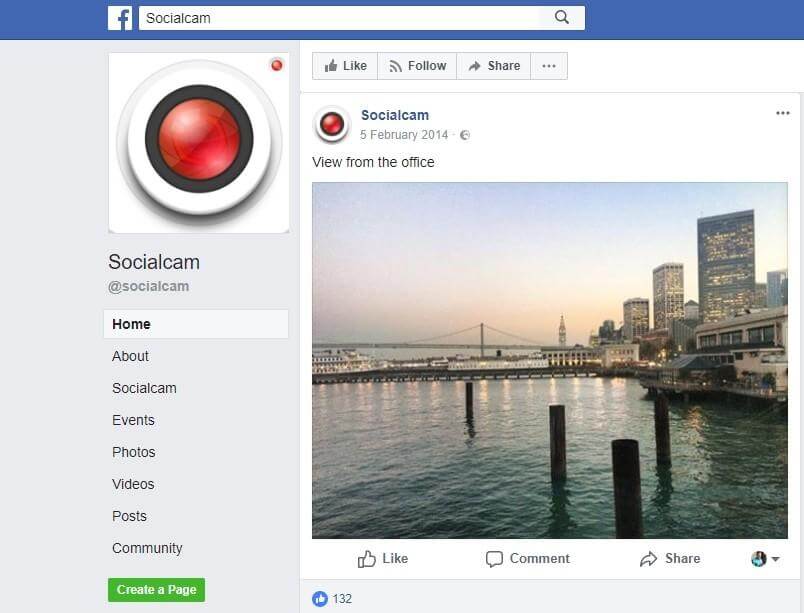 And now prepare yourselves for another massive blow. When my friend watched the video on Socialcam, this event was automatically posted to his timeline. This event was seen by friends of my friend who clicked the video, granted the permissions and watched the video.
So, there was the solution, a viral promotion, a way to get millions of people to become the app users, a solution to the problem for a lack of people on the project — just copy the user base of Facebook. But the happiness didn't last long. It seems that Facebook, having got a million complaints about Socialcam, decided to take actions. Their solution, as always, was neat. Facebook started publishing events, which had previously been published in the timeline, in the "Activity" section of the profile page.
And this block, of course, was no longer shown to my friends, preventing the further spread of Socialcam. Facebook then went one step further and stopped showing events in the activity block. Where did they put them? Here: https://www.facebook.com/humanoit/allactivity (put the address of your page instead of humanoit).
That is, by default, all the events in the Open Graph are only published on this page, which is visible only to the owner of the account. Therefore, at first, events disappeared from the user´s wall or timeline. Then they were gone from the activity block on the user´s page. And now, by default, they are visible only to the user, on a page that most of people don't even know exists.
In 2012 Socialcam was acquired by Autodesk for $60 million.
If you want to get more information about Socialcam and the cheeky way its designers copied Facebook user bases, learn it here:
Socialcam is pumping popular Youtube videos into it to drive usage. Smart or seedy?
http://thenextweb.com/insider/2012/05/10/socialcam-ispumping-popular-youtube-videos-into-its-app-to-drive-usagesmart-or-seedy/#!rJfTN
Why I hate Socialcam, even if it might be the next Instagram
http://www.forbes.com/sites/roberthof/2012/04/30/why-ihate-socialcam-even-if-it-might-be-the-next-instagram/
Socialcam — the app on Facebook that's so sleazy, it's insightful
http://www.washingtonpost.com/socialcams-so-sleazy-itsinsightful/2012/06/05/gJQAor3FGV_story.html
Socialcam is the latest success story
http://www.webpronews.com/socialcam-is-the-latest–successstory-2012-07
How Mobile Video App Socialcam Used Facebook To Explode To 75 Million
http://www.businessinsider.com/how-mobile-video-app-socialcam-used-facebook-to-explode-to-75-million-users-in-15-months-2012-6