How to Boost the Audience from 12 Million to 375 Million? Growth Hack From Badoo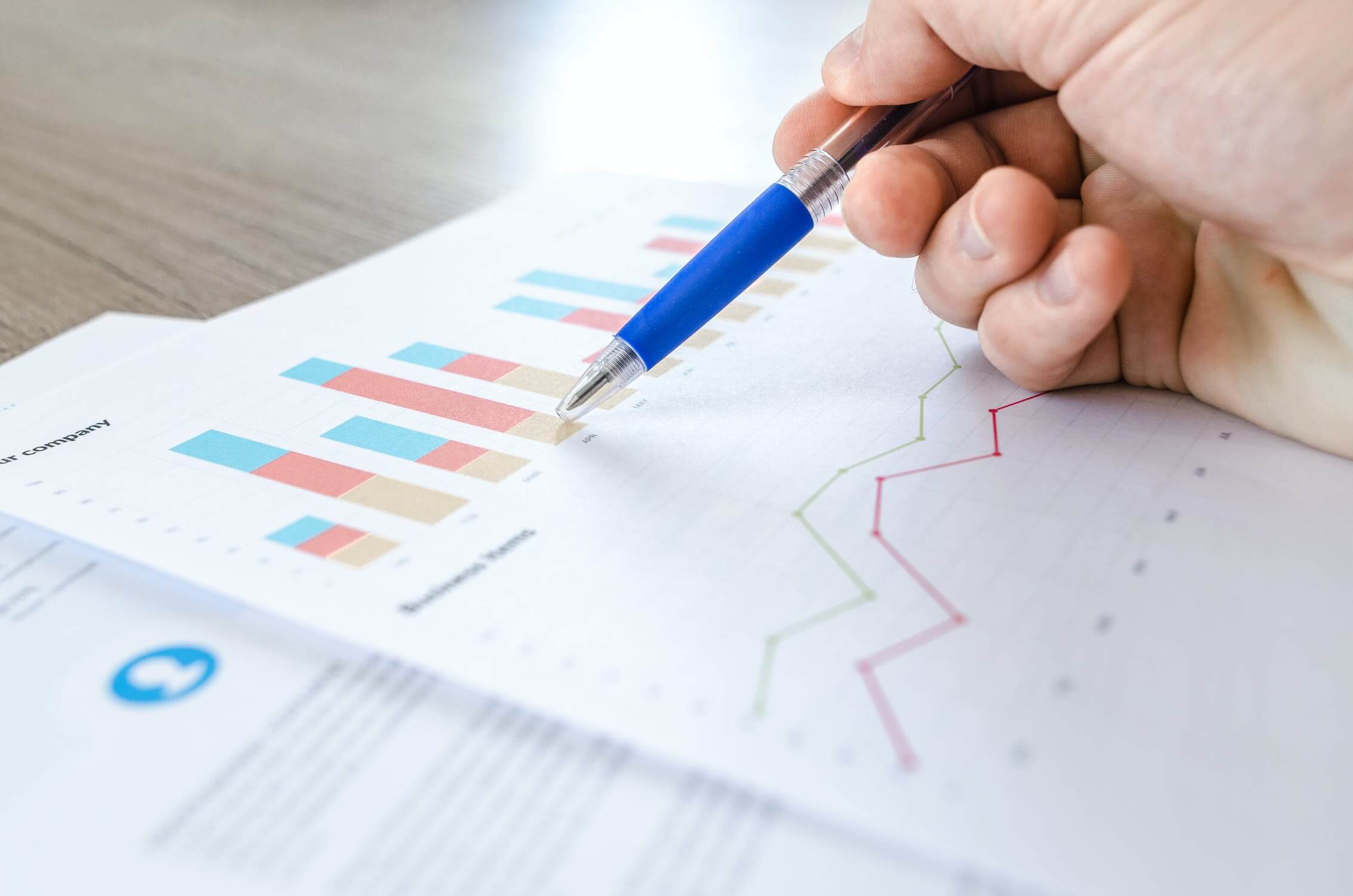 If you create a dating site, you definitely should keep in mind some effective and awesome growth hacking tactics that are so popular today. Were these hacks relevant 10 years ago?
Here's the story of the dating app Badoo, which rapid growth of popularity was something incredible. What were the viral tricks used to get such success? And why should we recollect Facebook here?
Alexander Sergeev, the founder and CEO of Hygger.io, the all-in-one product management platform for growing companies, continues to share growth hacks and success stories of companies and brands.
Do you remember the previous Socialcam growth hack? The next growth hack reveals some bright insights about posting on Facebook friends' timelines and describes the Story of a dating website Badoo.
By the way, according to CNBC, Badoo is now seeking a sale that could value the company at $1.5 billion.
Badoo is a dating website, founded in 2006 by a Russian businessman Andrei Andreev, the founder of other projects like Mamba and Begun. He always dreamed of bringing Mamba to the international market, but never quite managed it. Then he created Badoo.
By 2007, Badoo had 12 million users. Then the founder sold the part of his stake for $ 30 million. Later Finam bought another 10% and by the way the price for it  was much higher, which was never disclosed.
In 2011, Badoo was named as one of the most successful social media all over the world.
Nowadays the number of network users is more than 375 million. The most representative countries on Badoo are Italy, Spain, Brazil, France and Poland.

On April 13, 2011, Facebook threatened to close Badoo, if it did not become less viral.  And it became less viral.
By the way, it will be fair to note: Badoo and Facebook have different directions: Facebook limits its users from the outside world to a comfortable zone, forcing them to communicate with the same people of similar views. Badoo, on the contrary, helps to get out of the comfort zone, making users spend money to feel the excitement of communicating with new people.
Let´s get back to March 31, 2011, a fortnight before Facebook told Badoo developers to make the app less viral: Badoo Complies with Facebook's Requests.
About 65 million people were using the app by the end of March, can you imagine this? That is MAU (monthly active users) of 65 million and DAU (daily active users) of about 5 million. The users had been registered on badoo.com in fact. Moreover, Badoo didn't just import Facebook users' names and ages, but also their profile data and photos. It seemed that Badoo copied Facebook's audience. If Facebook didn't react, then Badoo would probably have taken all of Facebook's users.
So, a while ago I figured out where Badoo got its huge, 160-million strong audience.
It got its first 15 million users from Mamba.

It got a further 100 million from Facebook.
The rest of the audience probably came across the site independently and registered. How did this happen? What viral tricks were behind this daylight "robbery"? I can now reveal their secret. To be honest, I could show the following screenshots and stop there: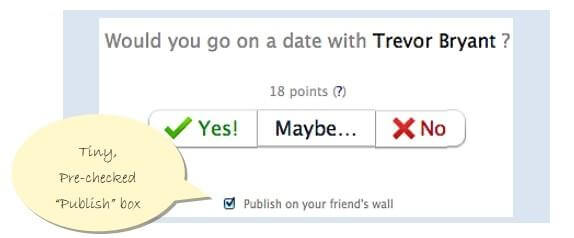 That is what Badoo's app looked like when it was at its peak. Now compare it with what it looked like in autumn 2012:

So what is the Badoo app? It's very simple. You answer a question about one of your friends. For example, "Will your friend John Smith help an old lady to cross the road?" Your answer to this question is "Yes," and Badoo posts the following to your friend´s feed: "Your friend answered a question about you 'Will you help an old lady to cross the road?' Click here to see the answer."
An important point: this note is visible to all of John Smith's friends! Your friend clicks and reaches the page where the Badoo app asks for the right to access their profile. He/she agrees and enters Badoo's app. There he sees the following text: "To see John's answer, you need to score 10 points. To score 1 point, you need to answer a question about your friend."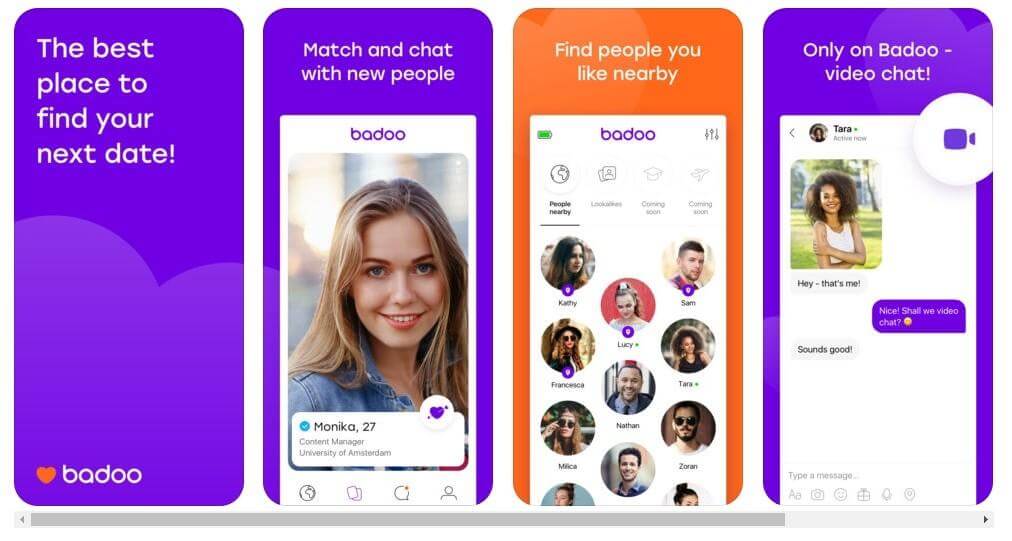 Then he starts answering questions about his friends. And Badoo publishes a note on the wall of each friend he answers a question about. That was the era of Badoo's conquest of Facebook. It was a glorious time. There were Badoo messages everywhere: "Your friend Mike answered a question about you." The history of the virus is as follows:
Facebook made a function in API, which allowed apps to post notes to friends´ walls.

Badoo found out about this opportunity.

Badoo made an app that automatically publishes notes to a user's friends when they answer questions about them inside the app. Once again, it´s done automatically, so as soon as your friend answered a question about you, Badoo published a note to your feed.

April 13, 2011, Facebook

demanded

that Badoo make the app less viral.

Badoo fulfills Facebook's requirements and under the questions displays a tick box with the option "Publish to your friend's wall," but makes the message gray. If the user removes the tick, then Badoo shows the following question:

Badoo had technically fulfilled Facebook's requirements but we understand perfectly well what Badoo is up to. As a result of these changes, Badoo's DAU fell from 5 million to 2 million.
Facebook finally blocked Badoo from posting messages on friends´ walls. But Badoo is still allowed to post messages to those who answer questions. That is, if you answer a question about your friend, Badoo posts a message to your wall, which is visible only to your friends.

Finally, Badoo's DAU fell to 380,000 and its MAU to 4.5 million.
What do you think about this story?
What conclusions can we draw from it? Feel free to add your opinion in comments.