How To Write a Killer Product Vision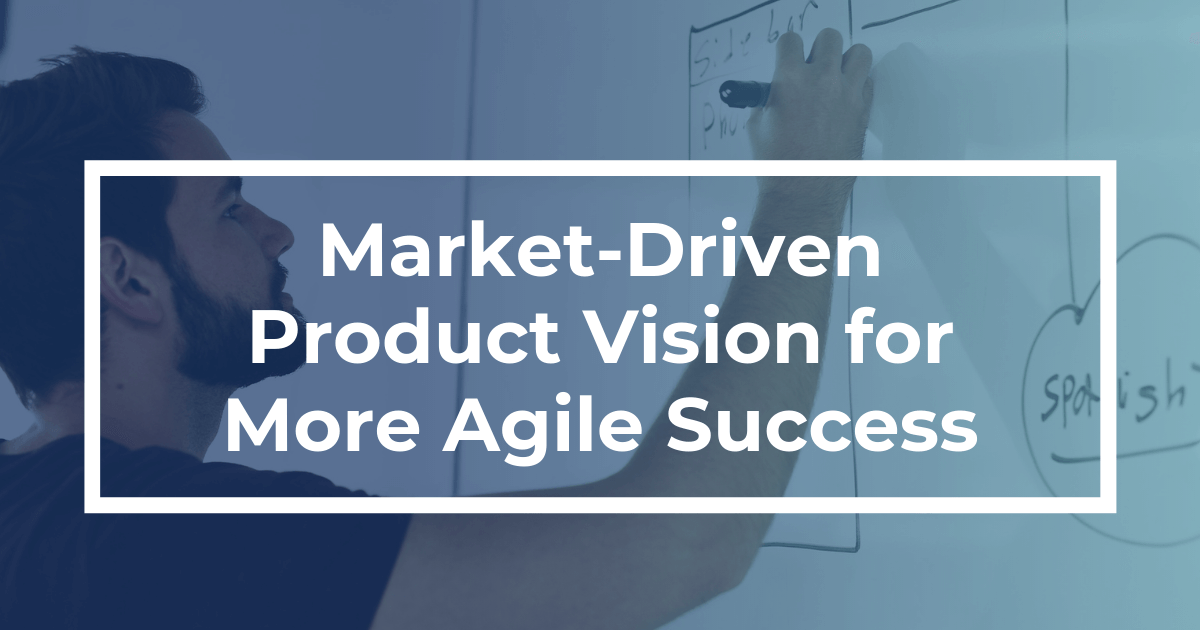 We are happy to share the guest article about writing a product vision, provided by 280 Group, the product management training and consulting firm.
Product Managers and Product Owners often struggle to provide their scrum teams with the right kind of "product vision."  They're not sure whether they need to guide the team on what's right in front of them, what's in the next release, or where the product should be going for the next 2 years. What's the right level of scope, the right time frame, and how achievable vs. aspirational should the product vision be?
In this article, we're going to tackle these questions and provide a recipe for how to write a killer product vision.
What is a product vision?
Let's start with a definition, so we're all operating from a common understanding.  According to Ken Schwaber, one of the original authors of the Agile Manifesto:
"The minimum plan necessary to start a Scrum project consists of a vision and a Product Backlog. The vision describes why the project is being undertaken and what the desired end state is." (Schwaber 2004, p. 68)" [emphasis added]
Scrum.org provides this definition:
"The Product vision describes the purpose of a Product, the intention with which the Product is being created and what it aims to achieve for customers and users. The Product vision describes a future state of the Product and what problems it tries to resolve or what ambitions it tries to fulfill."
Here at 280 Group we use an even simpler definition: a product vision should describe the essence of your product.  It should identify who the product is for, what problems it solves for them, what makes it a valuable solution to that problem, and how it is different from other competitive offerings intended to solve the same problem.
How do I use a product vision?
A well-written product vision can both guide a development team to build the right product, and guide the marketing efforts to properly promote that product for maximum sales.  It fulfills the vision needs that Schwaber described as part of the minimum plan needed to start a Scrum project. It gives the Product Owner the "north star" needed to prioritize the product backlog and make decisions every day on which are the important activities the team should be working on, and which activities can be postponed or even ignored altogether.  
An effective product vision should:
Define "The Who" – make clear who the product is being developed for – often referred to as the persona.

Explain "The Why"

Identify the real benefits this product provides to this persona or the problems the product solves for this persona.  It is

not

about just product features.

Provide enough detail to make it clear why the benefits are appealing

Be not so specific that the benefits only appeal to a small group

Make clear the "Why Me?"  – differentiate the product's superiority from other competitive offerings.
Sound like a pretty tall order?  It is! A well-crafted product vision will help both the Product Manager and Product Owner craft an amazing product.
What do I need to write a great product vision?
First and foremost, you need to understand your customer, the current market situation, and the competitive landscape before you can write a truly effective product vision.  This requires conducting various forms of market research and competitive analysis so that you can address each of the bullets in the list above with facts and data… not opinions and assumptions. 280 Group provides a comprehensive set of tools, training, and online courses to help product managers become more effective at understanding their markets, and ultimately developing an effective product strategy.
How do I write my product vision statement?
Once you've done your homework, you're ready to draft your product vision.  We recommend using a two-sentence framework made popular by Geoffrey Moore in Crossing the Chasm:
For 

(target customer)

 who 

(statement of need or opportunity)

, the 

(product name)

 is a 

(product category)

 that 

(key benefit, reason to buy)

.

Unlike 

(primary competitive alternative)

, our product 

(statement of primary differentiation)

.
Moore used this format for writing positioning statements, which we have found also works remarkably well as a product vision to guide Agile teams.  
Here's an example of a product vision that we wrote for the Microsoft Surface Pro:
For the business user who needs to be productive in the office and on the go, the Surface Pro is a convertible tablet that is easy to carry and gives you full computing productivity no matter where you are.
Unlike laptops, Surface Pro serves your on-the-go needs without having to carry an extra device.
If you're a Surface Pro user, you hopefully feel how this product vision statement resonates with the value of the product, and how it is different from the competition. When writing your own product vision, you'll know when you've got it right – it will feel right in a very deep way.  To get there though will take multiple iterations, and input from multiple stakeholders. We heartily recommend that writing a product vision be a "team sport." The Product Manager should lead the effort but with the help of the Product Owner and the Product Marketing Manager at a minimum, and with the help of other team members from Marketing and Sales, if possible.
Guidelines to tune your product vision
As you're revising your product vision, you want your vision to be:
Aspirational

— Product visions give your teams a bigger picture of what they are working on and why. A product vision gives your team the reason why they should be working on this product at this time and for whom. It answers why come in early? Why stay late and work weekends? Why sweat the small details that create great products? Because you are all aspiring to achieve a well-crafted product which will change your customers' life in some way.

Directional

– A good product vision gives guidance on what to do and what

not

to do. When the PM or the PO aren't around to help, a good product vision will keep the team headed in the right direction, building what delivers on the key benefits and differentiation, and avoiding the cruft or extras that do not.

Actionable

– In balance with the bigger picture aspiration, a good product vision is attainable through action.  It can be made real by the development team, even if it will be over many sprints and even releases.

Valuable

to your company – This product vision should not only satisfy your persona's needs, it must also generate value for your company if it is to be funded and supported. If your product vision has a coherent line of sight to supporting company goals, it's easier to sell your product up the chain, and to the rest of the organization.

Putting your product vision to work
Once in place, your Product Vision should not change very often.  Unless market conditions or your competitive situation change significantly, a Product Vision should provide enduring guidance for at least a year, if it's been based in real needs that will satisfy and delight customers.
To drive individual releases, you might want to develop a "Release Vision" that can be more specific and short-lived, but gives the development team a more precise, short-term target. Just be sure this Release Vision still connects well to the overall Product Vision, bridging the gap between long-term aspirations and short-term delivery needs.  
To get the most out of your product vision, it needs to become a part of everything the development team is doing.  A few tips:
Print it on a poster and be sure it's physically visible in the team space (

every

team space for geographically distributed teams)

Incorporate it into your product development tools. If there isn't an explicit field for product vision, be sure it's included in the product and release goals.

Repeat it verbally at sprint planning, sprint reviews, and sprint retrospectives until it becomes second nature.
With the proper product vision, Product Managers and Product Owners can better guide their product teams to build the right product to meet company objectives and satisfy customers!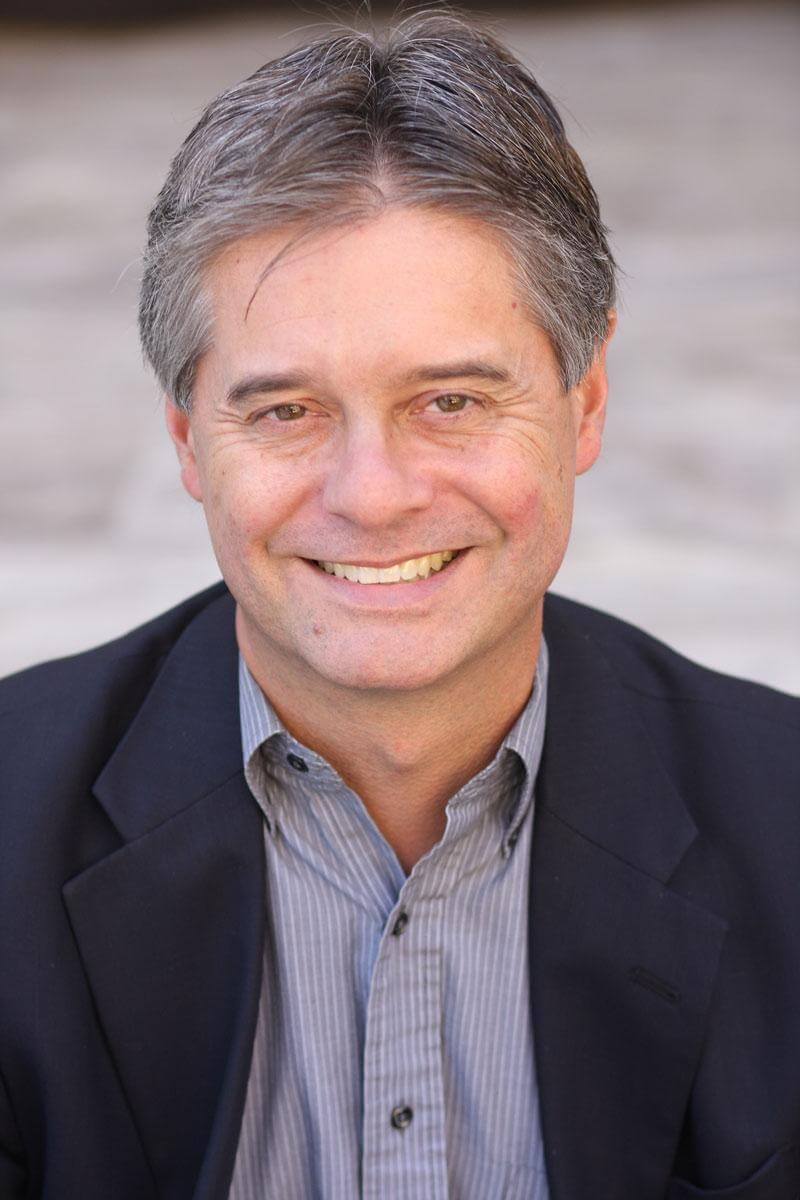 Roger Snyder is a Principal Consultant/Trainer and VP of Marketing at 280 Group.
Roger has worked in the field of Product Management for over 20 years, with experience in startups, growth companies, and various technology sectors. He specializes in improving product strategy development, implementing full product lifecycle processes, and roadmap development and evolution.
280 Group is the world's leading Product Management training and consulting firm. We help companies and individuals do GREAT Product Management and Product Marketing using our Optimal Product Process™.