What's New: Quick Filters, Timeline Dependencies, Intercom Integration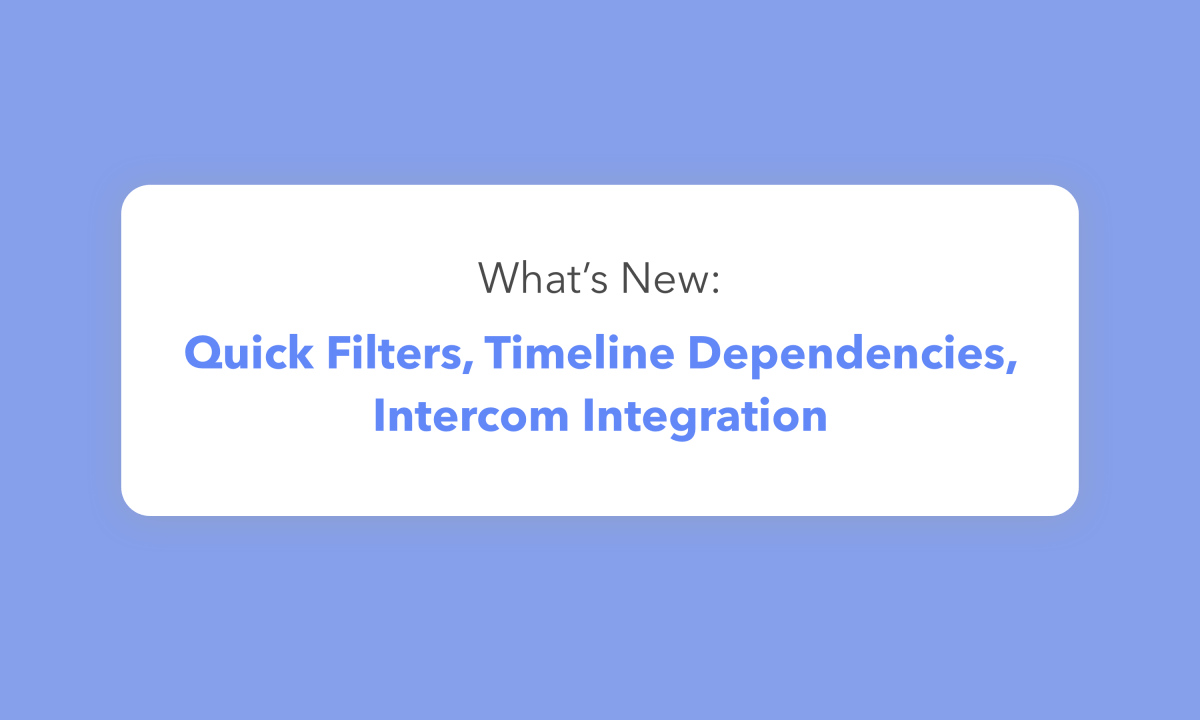 With each Hygger update, we're taking a step forward towards its ease of use, time saving and transparency. Let's take a closer look at what has new Hygger update brought to the world.
Quick Filters on Search Bar
Now you can use three additional filters on the Search Bar: To Do, In Progress, Due Dates and Completed. By using these filters you can determine which of your tasks on which boards should be done, which are In Progress and for how long.
It is another way to speed up the process of tasks searching.

Timeline dependencies
Timeline represents a Gantt Chart in Hygger. This board is a visual schedule that allows you to create a project plan that meets the deadlines. To visually separate tasks from each other, you can use different options from Groups to Colors of the horizontal taskbar.
And now there is a possibility to mark one task connected to another  (to visually show the link between the tasks). Quite a useful addition when one task depends on another, isn't it?
To show dependencies on Timeline, open the task pop up and click Add=>Dependencies=> Followed by/Preceded by and choose the task name.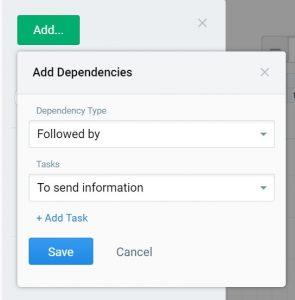 On Timeline the dependencies are as follows:

Intercom integration

Intercom allows you to establish communication with your customers. Probably, you are using Intercom to collect all customers' feedbacks and feature requests. Even if there are no so many of it, you wasted some time on transferring all customer's data and their request to Hygger board. But you have not to do anymore! Intercom integration will do everything for you.
To integrate Hygger and Intercom open the Company Settings and then Integrations. Intercom will be on the top of the list.
You specify a board and a column to which your conversation will be transferred. The first message will be imported as a new task, while further replies will be imported as task comments. Simply as 123.
Stay tuned!
We would love to hear your feedback about the updates that we described above. Please feel free to contact us via [email protected] if you have any comments or suggestions, or have a new genius idea how we can improve Hygger in future.
More updates are yet to come, so keep staying with us!