Feedback in Kanban Methodology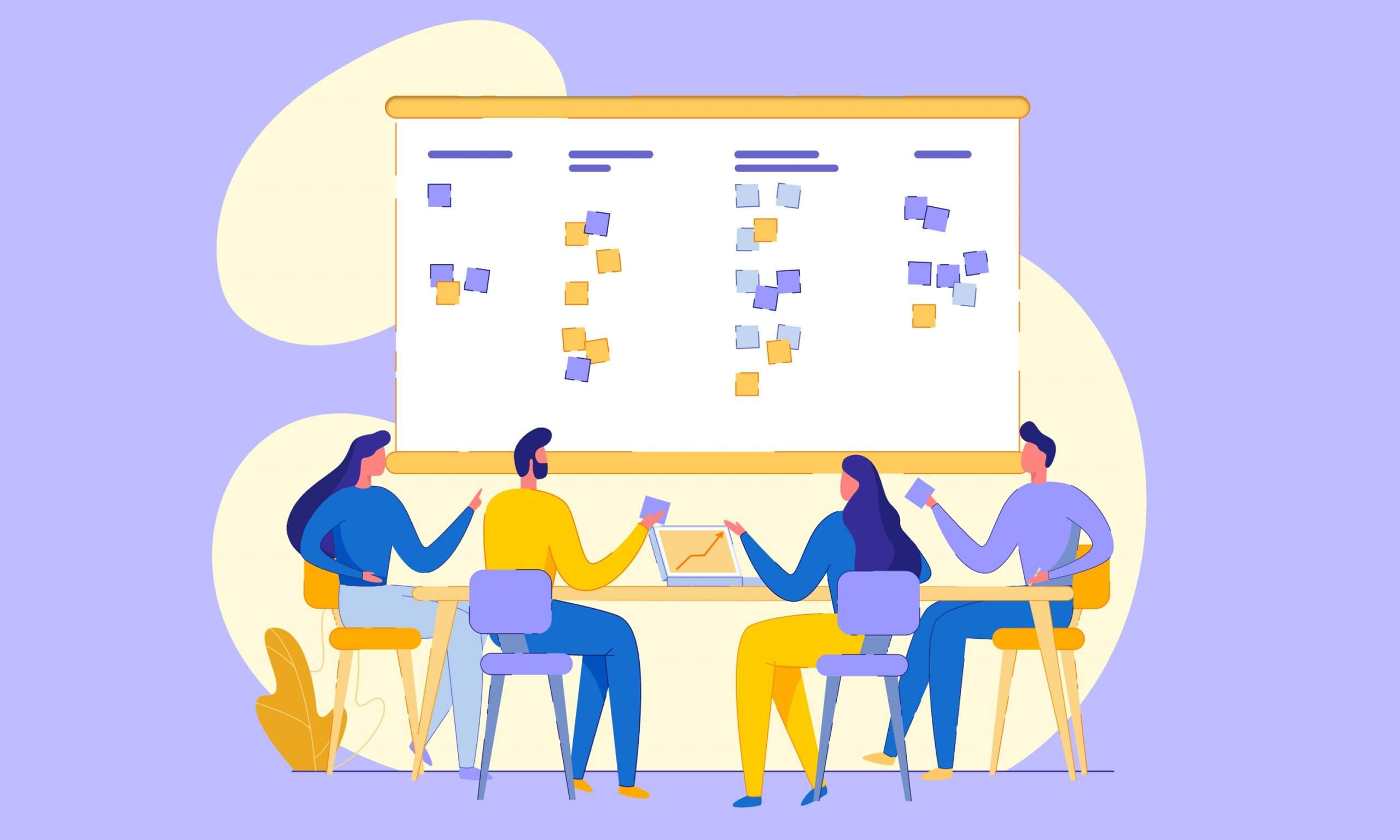 Software development terminology has expanded since the first Agile methodologies appeared in the early 2000s. Feedback is one of these notions. Today many developers discuss the types of feedback that are typical for various Agile project management methods. In this article we will tell you about the feedback in Kanban methodology. But before doing that we have to describe the method itself.
The history of Kanban began in the 1940s in Japan. It was invented by the managers of a famous motor corporation Toyota. The company had large problems with the delivery of its production at that time. Its supply chain was too long and it needed a new methodology to manage its projects more effectively. The methodology was called Kanban. Later it was applied to many industries. At the beginning of the 2000s the method came to software development. It is now one of the most popular Agile project management methodologies that is widely used all over the world. Most specialists agree that Kanban is based on three principles: visualization of workflow, limitation of work in progress, and iterative structure of work. Kanban teams usually visualize their workflow by using Kanban boards. These physical or digital devices are actually tables with several columns. Each column depicts a certain stage of task performance. The tasks are placed into these columns according to their current state. These simple operations allow Kanban developers to see the progress of their projects and certain tasks. Kanban boards also help the programmers limit the amount of work in progress. A typical Kanban team does not perform more than two tasks at the same moment, because it may impact the functionality of the final product and the terms of its delivery negatively. Kanban iterative cycles are unlike iterative cycles of other Agile methodologies. They have no separate plans and strict time frames. In Kanban the period required to perform one task is considered an iterative cycle. Kanban teams are also unlike the teams of other Agile methodologies. They can include such traditional software development roles as analysts, testers, and project managers, if it is necessary. Their structure is fully defined by the needs of certain projects.
Now, after giving the full definition of Kanban and describing the main features of this methodology, we can discuss the issue of feedback in it.
Feedback is a typical Agile term. Traditional software development methodology does not require feedback, because the degree of customer involvement in it is very low. Generally, there are two types of feedback in Agile projects: customer feedback and user feedback. Both of them apply to Kanban methodology. Customer feedback is received by the Kanban teams constantly during their work. They introduce their products to their clients after each iteration and get their feedbacks. The user feedback can be received during the procedure of user testing, when the final users detect bugs in the software product and estimate it.