Agile Project Management: A Quick Start Guide for Beginners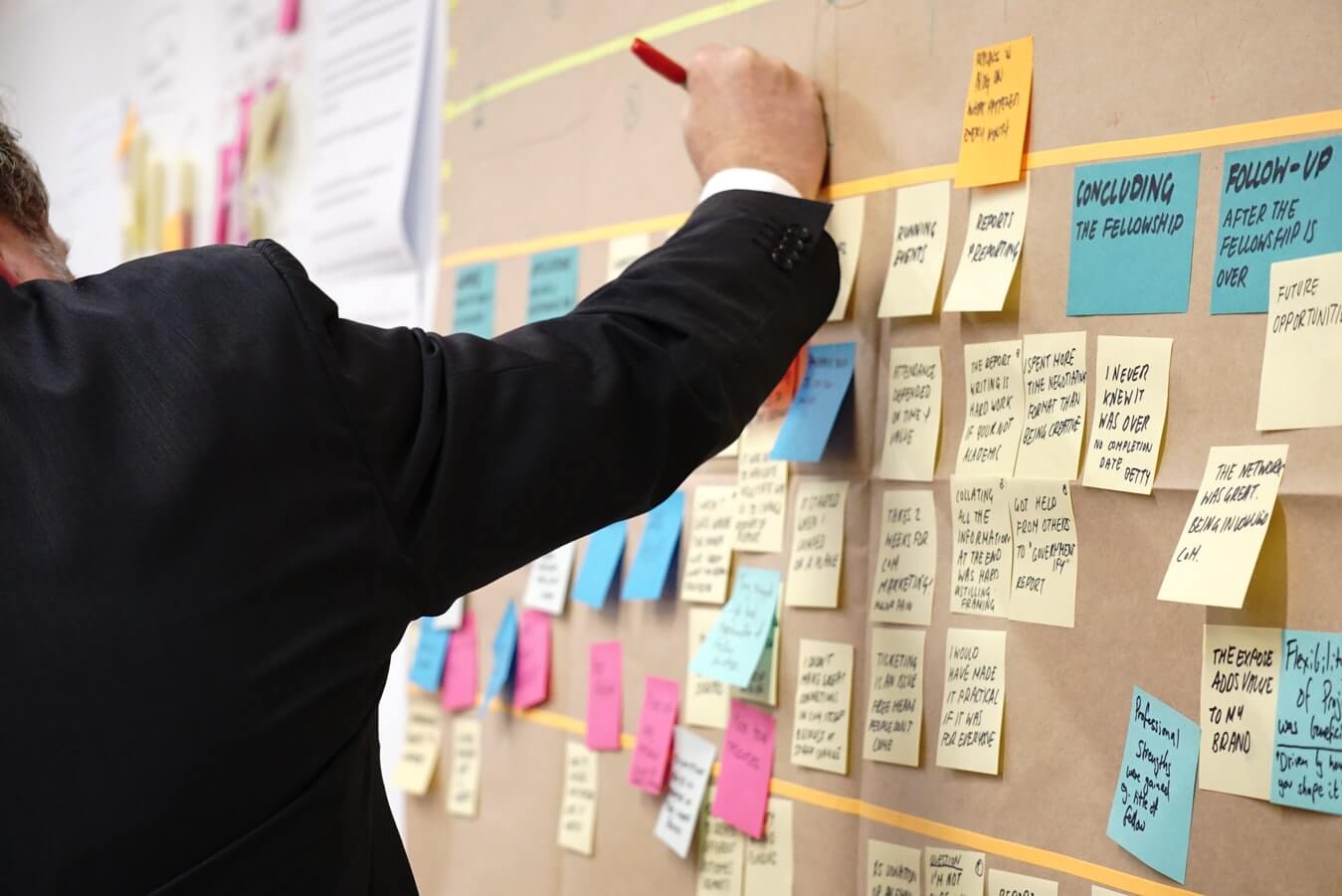 If you're new to project management and agile, there are many different aspects you have to consider to effectively apply the agile methodology to your business. This might seem overwhelming for beginners, so we've collected the most frequently asked questions that cover the agile basics every PM freshman needs to know.
What is agile project management?
Agile project management is a flexible, team-based way to organise your work and your time. It focuses on continuous improvement, scope flexibility, team input, and delivering essential quality products.
How long has it been around?
Agile was first discussed in depth in the 1970s by William Royce who published a paper on the development of large software systems. Later in 2001, the agile manifesto, a "formal proclamation of four key values and 12 principles to guide an iterative and people-centric approach to software development," was published by 17 software developers.
These are the 12 key principles that still guide agile project management today.
Customer satisfaction is always the highest priority; achieved through rapid and continuous delivery.

Changing environments are embraced at any stage of the process to provide the customer with a competitive advantage.

A product or service is delivered with higher frequency.

Stakeholders and developers closely collaborate on a daily basis.

All stakeholders and team members remain motivated for optimal project outcomes, while teams are provided with all the necessary tools and support, and trusted to accomplish project goals.

Face-to-face meetings are deemed the most efficient and effective format for project success.

A final working product is the ultimate measure of success.

Sustainable development is accomplished through agile processes whereby development teams and stakeholders are able to maintain a constant and ongoing pace.

Agility is enhanced through a continuous focus on technical excellence and proper design.

Simplicity is an essential element.

Self-organizing teams are most likely to develop the best architectures, designs and meet requirements.

Regular intervals are used by teams to improve efficiency through fining tuning behaviors.
What industries use the agile methodology?
Agile was originally designed for the software companies but nowadays almost every industry – including marketing, advertising, construction, education, finance, etc. – have adopted the agile methodology because of its highly effective and collaborative nature.
How does agile work?
Unlike the traditional waterfall approach where development is handled as a linear series of events from conception to production, agile is a flexible, team-centric, iterative approach to development.
What are the advantages of agile?
Agile allows for more rapid deployment of solutions

Reduced waste through minimization of resources

Increased flexibility and adaptability to change

Faster detection of issues and defects

Increased focus on specific customer needs

Increased frequency of collaboration and feedback
What are the disadvantages of agile?
Due to its less formal and more flexible processes, agile may not always be easily adopted within large traditional organisations.

Due to agile's flexibility, developers can't always fully quantify the effort, time, and cost of delivering the final product (especially in the beginning of the development life cycle).

Testers, customers, and developers must constantly interact with each other. This involves numerous face-to-face conversations that might be very time-consuming.

Documentation is less detailed, so when new members join the team, they may find it difficult to understand how they need to perform.
Can agile be combined with other methodologies?
Agile can be combined with other methodologies (e.g. waterfall) to create a hybrid solution. This helps make it even more adaptable within various industries and suit a unique nature of a project, product, or service.