9 Secrets to Effective Teamwork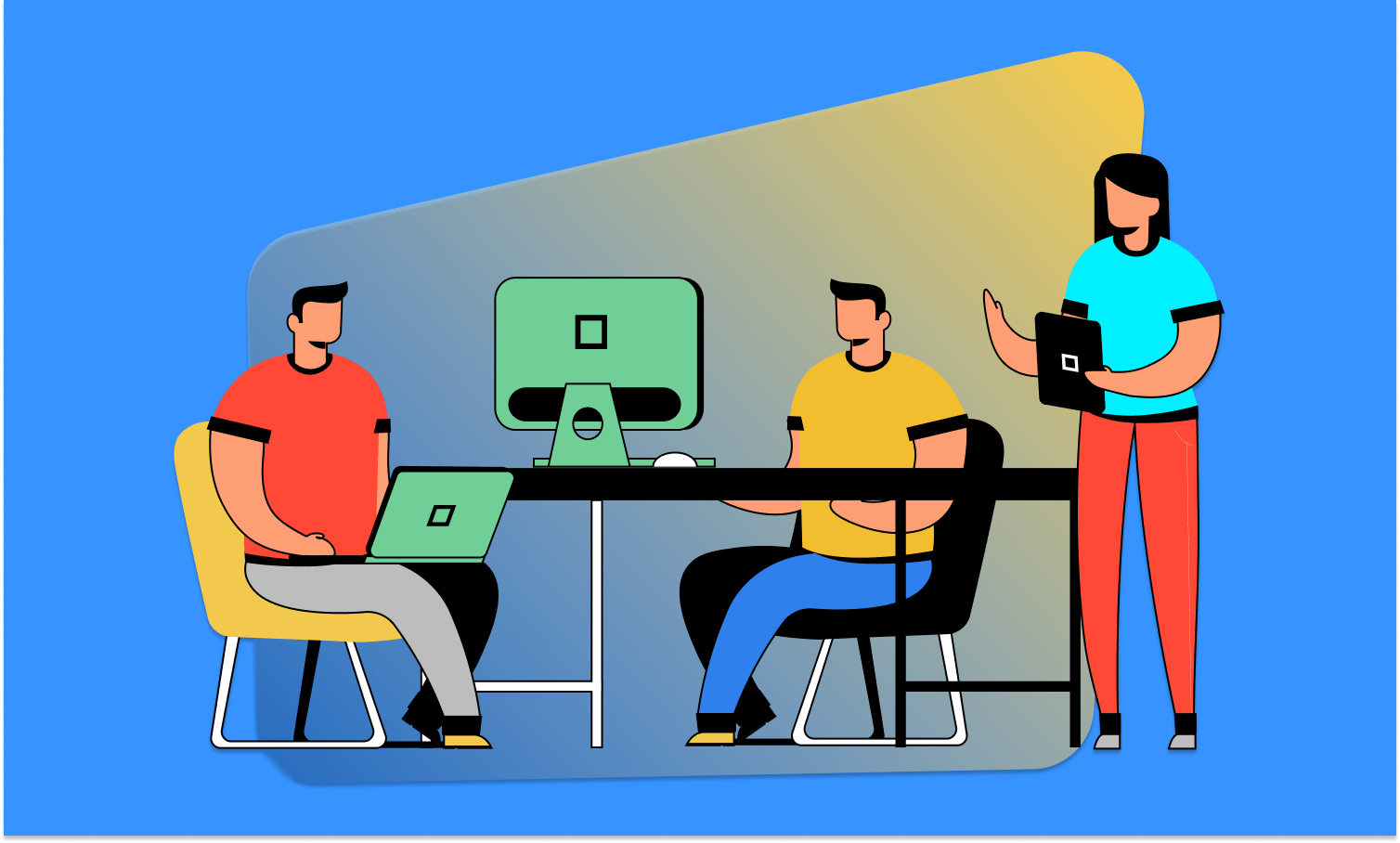 Managing projects requires the strengths of each team member. It's critical for project managers to know that everyone in the team is working together toward common goals.
"No one can whistle a symphony. It takes a whole orchestra to play it."

H.E. Luccock
Having the right strategy, well-defined processes, and a powerful management tool in place, you will know that you can count on your team to get the job done.
Impactful teamwork is the key to a successful business. It leads to increasing productivity and producing better solutions to problems.
The current trend that will be definitely relevant in 2019 prescribes that companies with a friendly and collaborative work environment will succeed in the business world.
"Teamwork begins by building trust. And the only way to do that is to overcome our need for invulnerability".

Patrick Lencioni
In this post, we've tried to combine the most important secrets to effective teamwork. As you are a successful product/project manager or a team lead, it would be useful to recognize them and care about.
9 Secrets to Effective Teamwork
1. Transparency
In this context, transparency is about making everything. All required data, plans, numbers and challenges should be accessible to everyone on your team.
Moreover, everyone should not only know what you're doing but why you're doing it. They should understand how even the smallest task fits into the bigger picture.
Transparency leads to clear goals setting and getting everyone on board.
2. Clear goals
Your team effectiveness in nothing without smart and well-defined goals. As a manager, you should provide your team with a specific, measurable goal to help them prioritize what's important, drive them towards a definitive result, and give them a sense of achievement.
3. Clear roles and responsibilities
Many companies have been facing the problem when the greatest barriers to effective teamwork is connected with confusion about where every team member's duties begin and end. Employees need to understand what's expected of them – their responsibilities, tasks, deadlines, and time commitments. Everyone should feel in charge of a piece of the project and know why it matters in the big picture.
4. Accomplishments recognitions
It's not a secret that people's biggest motivator is not only money but recognition as well. Do not forget about a simple "Great job!" and perhaps employee productivity will increase ten-fold. When you and your team members can easily congratulate each other on a job well done, there's no better way to create effective teamwork.
5. Encouraging brainstorming and creativity
During the project at different times, teams should also be encouraged to brainstorm.
An efficient brainstorming session once a week will benefit the team's efforts. All ideas should be welcomed and looked at. The team should think outside of the box and be analytical when it comes to ideas. By listening to everyone's ideas, you can create trust within the group and spark ideas that might lead to success.
6. Visual work tracking
For someone, it can be a real challenge to sort out a text-based system and read everything to understand where things stand. We take in visual information way more quickly than we do verbal information. That's why it's important for teams to visualize all data and popular management tools and apps are really good for this aim.
Hygger is completely visual. When you display a board on a screen for your team, everyone knows exactly where things stand. Visuals are effective and clear to everyone.

7. Communication in one place
Communication in one place – it's also about team effectiveness that is connected with the use of an appropriate pm tool. If you collaborate in Hygger, there is no need to arrange extra meeting and calls or write long emails. All updates are always in context, and you can drag and drop your files directly into the update.
All the info you need is there, visible to everyone on your team.

8. Accountability
One more important factor for building an effective team is open and honest communication when team leaders provide feedback on the efforts of team members.
This feedback should be constructive; however, managers must also be ready to address areas where the team is falling short.
They need to keep a close eye on the results coming from each worker. He/she should be responsible to catch the problem in real-time when a team member falls behind on an assigned task.
9. Diversity profusion
Any team should accept member differences and their diverse backgrounds, and the value each one brings to the team.
Each team member is a unique individual and it's important for managers to concentrate on the positive attributes of each member. People are different and sharing their experiences, viewpoints, knowledge, and opinions can make teamwork better.
What do you think about the described secrets to effective teamwork? It this set full or would you like to add something more? Feel free to contact us and we will add your interesting thoughts to this article.