Goal Setting: How to Use OKR Technique to Amplify Team Success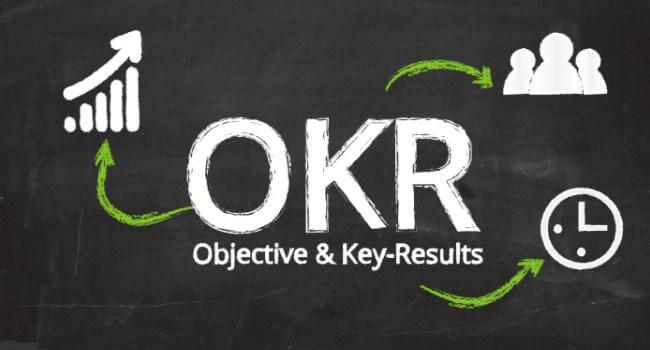 Every organisation looks for an effective approach that allows to make sure employees work on the right stuff and perform at their best. Luckily, OKRs technique for goal setting can be just the right solution for your company – in fact, companies that set clear goals are four times more likely to score in the top 25 percent of business outcomes.
OKRs (Objectives and Key Results) is a popular technique for goal and result setting with the main goal to connect company, team and personal objectives to measurable results, making people move together in the right direction. It was first implemented in the 1970s and later spread across many companies, including Google, LinkedIn, Intel, Zynga, Sears, Oracle and Twitter.
OKRs Basics
OKRs consist of a list of objectives. Each objective comes with 3-4 key measurable results. Each key result has a progress indicator or score of 0-100% or 0 to 1.0 that shows its achievement.
Objectives are ambitious,

inspirational, and should feel somewhat uncomfortable.

Key Results are measurable;

they should be easy to grade with a number (use a 0 – 1.0 scale to grade each key result at the end of a quarter).

Key Results are created by asking a simple question "how would we know if we met our objective?" Metrics can be based on growth, engagement, revenue, performance or quality.
OKRs are public;

everyone in the company should be able to see what everyone else is working on (and how they did in the past).
OKRs Rules
#1. Set no more than  3-5 objectives at a time, with 4-5 (or fewer) key results for each.
#2. Set objectives quarterly and annually – these are realistic timeframes in which you can achieve something.
#3. At least 50% of objectives should be created from the bottom up to increase motivation.
#4. Key results must have a number – this enables objective evaluation and improve a learning process.
#5. OKRs should be made public to increase transparency.
OKRs Benefits
OKRs make the goal setting process more disciplined.

OKRs set clear expectations for employees so that they know they are working on the right things.

OKRs enable transparency and better communication.

OKRs give clear indicators to measure progress and success.