Main Lean Tools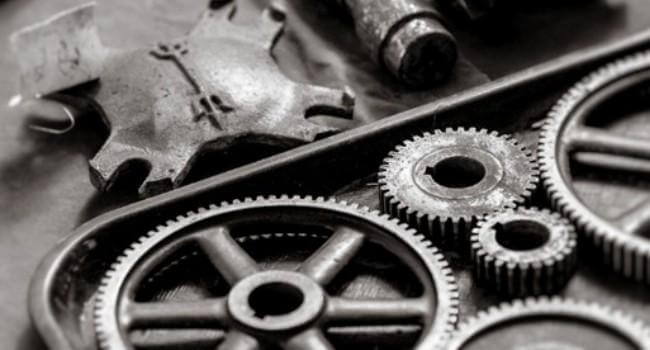 Every modern software development methodology has a certain amount of applications to manage its projects. They are required to make the process of project management simpler. The issue of project management tools is especially topical for Lean methodology because of the fact that its main goal is to eliminate wastes. This fully applies to time wastes. Lean teams try to manage their time effectively. In this article we will answer the questions: "What are Lean tools?" and "Why is it necessary to use them?" But before doing that, we should give the full definition of project management process in Lean; because it is impossible to understand the function of Lean project management tools without knowing it.
The process of Lean project management is similar to the same processes in other software development methodologies. The fact that project management always has the same goal is the reason for that. This complex process is always aimed at creating high quality software and delivering it in time. Most modern software developers agree that project management life cycle has three stages that are common for all methodologies.
The first stage is called project planning. A good and realistic plan is a compulsory element of every software development project. The process of project planning is aimed at defining the tasks of all team members for the period of project or cycle realization. Any project can come into chaos without a plan.
After the plan is formulated, the next stage of the project management process starts. It is called project monitoring or project tracking. This phase of the project management life cycle lasts until the final product is ready to delivery. Its main goal is to detect all problems with plan implementation.
At the next stage called project control these problems are eliminated. After that the final or intermediate product is tested to make sure that the problems with project realization didn't impact it negatively.
Now, as we know the definition of Lean project management process, we can start our talk about the tools for Lean methodology.
A good Lean project management tool must be capable of visualizing the progress of any project in various forms including charts, tables, and diagrams. This function is useful at all stages of Lean project management process. At the planning stage it helps forecasting the probable terms of product delivery. At the stage of project monitoring visualization is necessary to detect problems with plan implementation, and at the control stage it helps the developers eliminate these problems.
Additionally, many Lean project management tools are capable of working like issue tracking systems. They can test your software products automatically, report on bugs in them and create bug lists. This function is very useful at the stage of project control when the software product is tested to make sure that it works properly.
There are several classifications of Lean project management tools in modern software development industry, but the most popular of them subdivides these applications into paid and free tools.
Paid Lean applications are usually stationary. That is why many developers consider them inconvenient. However, in most cases they have better functionality than open source Lean tools. It makes such applications popular among the programmers from large software development companies who work on extremely complex projects.
Most free Lean tools are web-based. This is probably their largest advantage. Additionally, these applications usually have extremely intuitive interfaces.