Is Agile Work Environment Right for Your Company? Check These 6 Signs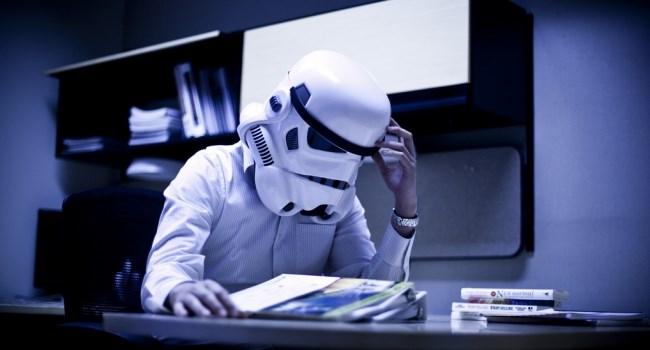 Adopting an agile work environment is all about optimising the use of office space. It means transitioning from workstations for each employee to shared spaces that workers use as needed. What you gain is more than just saving money – it gives your company competitive advantages and helps stand out from the competitors.
For instance, the agile work environment is a big pro for attracting the best talents for your company: top candidates always appreciate when the organisation has collaborative workspaces and recreation areas.
Agile work environment spikes creative thinking and innovation as your team is given the space to collaborate and kickstart new ideas. Employees' satisfaction and productivity increase, the team gets more engaged, works harder and produce better results.
On the other hand, moving to an agile work environment is a massive cultural change for a company, so you have to be prepared for certain challenges. You ask people to change their ingrained habit, so some of them may be resistant to moving to a shared workspace as they feel their privacy or status have been undermined. In this situation you have to emphasise that they actually gain much more – they will have more opportunities to connect with others and get quality results faster and with fewer efforts.
6 Signs Your Company is Suited for an Agile Work Environment
No. 1: You want to have an open environment that drives innovation
No. 2: You want to attract top candidates and get the best talents for your company
No.3: You need to ensure a close collaboration between team members for a constant stream of creative ideas and solutions
No. 4 You are moving to a new building
This is a perfect opportunity to introduce a new way of working that will benefit both the company and employees.
No. 5: You want to reduce costs
Agile work environment might be the right solution if you need to reduce the property costs and put more employees in less space, still making them feel comfortable.
No. 6: You have a flexible work-from-home policy and much of your space is not used consistently
Agile work environment makes it easy for employees to work from anywhere. Plus, you have only a few vacant desks that sit empty. As a result, money is saved and no space is wasted.
6 Steps to Make the Agile Environment Work for your Company
Involve the HR and technology departments and make sure they work as a team to create the most comfortable work environment for employees.

Consult agile champions who have already succeed in transitioning to a new work environment.

Bring external consultants with the right expertise if necessary.

Determine the right combo of public and private working spaces, spaces for collaboration and recreation areas

Make sure employees can quickly and easily find a place to work – employees should not have troubles finding a free desk.

Choose technologies that support mobility (lightweight laptops, follow-me printing, etc.)
Have you already tried an agile work environment? Share your opinion!