Best Ways to Recover Your Project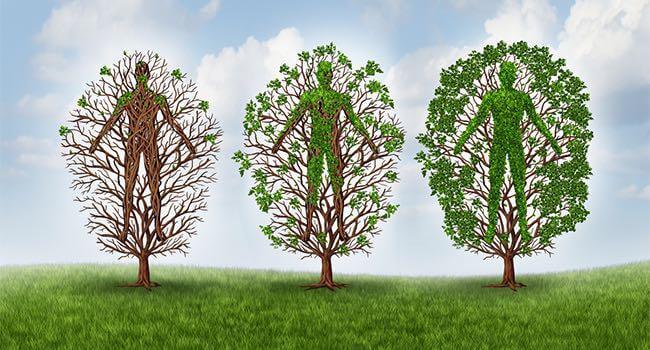 Your project can go in a wrong direction (out of control) when you don't expect it. In some cases you may experience some accidental knocks, but the final outcome may still be satisfying. Such results would never be treated as success, but at least you have reached the project accomplishment. In some other (more radical) cases you will not approach the final stage of the project. These issues will make you stressed, as you will constantly think about possible solutions for your project troubles.
If you have a role of a project manager – you will have to control the situation – both with your project team (regarding the scope and the project schedule) and with the customers and other stakeholders (to calm down). The client will not care whether the issues were inevitable. You will be the responsible person: you should take care of the project dynamics, and you will miss the schedule that was agreed in your project management charter. On the bottom line, you will get the sole responsibility, although some factors might go out of your control.
So, you will have to plan in advance to lower the damages. If the project can be saved partially – you have to take the required steps, in order to make positive impression to the clients, so they will be satisfied at the moment of project deployment. If you do nothing, for sure it will have a negative impact on your career. The correction steps you will undertake on an efficient manner will make great impression on your teammates and your managers. It means you can manage projects under stress and resolve critical problems with your efforts. We will give you some recommendations regarding three things that you can do when things go out of control:
Prevent the worsening of the situation. First, you have to ensure about the reasons that led to the bad situation, work together with your team to locate the point from which the project diverged. Inspect the schedule in your project charter more carefully and closely than ever. If the budget was overrun because of a software issue, then ensure that your team will test the items more thoroughly in future. If the project scope is being creeped, then talk to your team and the client and perform a deep inspection of the requirements in order to ensure it won't happen in future. You may need to put the progress on hold for a certain period of time. It will be better to stop the progress at this point than to face more re-work and the expenses after 2 months.
Undertake correction steps. When the problem occurs, as a first step you have to show to your customer that you are moving forward. And you should also explain your new actions to your team and to your management as well. You will improve your situation if you have their attention, continued following and appreciation. If you have to replace a team member, you will do that and will inform your customer about the change. If a new schedule needs to be agreed upon, or new resources are needed to get things done, you must ensure the client that you will be in charge of those needs and compromises. You must present new actions clearly.
Involve senior management. You do not want your project troubles to get attention from your executive management. It will be a bad point in your career. You have to assume in advance that things can worsen and that the executive management will be informed about that. So, the best thing you can do is to persuade the senior management that you control the situation, you have determined the further steps, you will make appropriate schedule changes, and that you can make the project back into adjustment without a large collateral damage. You must ask for support and help from senior management in order to move forward and to obtain new customer trust and collaboration.
Every project is unique in nature, so you as a project manager must have the ability to understand all business processes and see how your planning will resolve the possible problems. Even if you are on time and on budget, the clients can have a crucial misunderstanding of a specific requirement. You have delivered them what you agreed upon, but they are unhappy with the results. In this case – your CEO has to communicate with the clients and persuade them (with confidence) that the issues will be resolved in a proper manner and on time.