Already Agile? Here Is Why You Still Need a Product Roadmap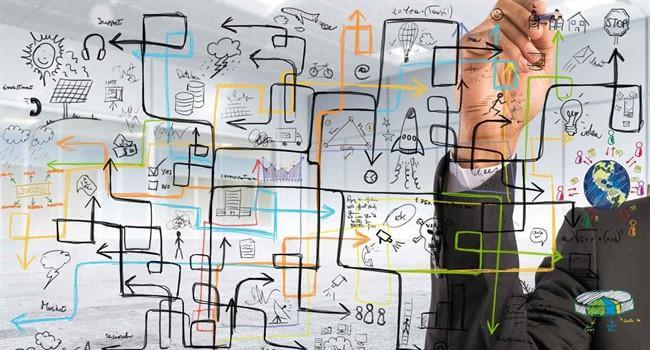 Adopting Scrum in the software development process is not sufficient to become agile. Some organizations ignore the required changes in the overall behavior, management approach, processes and way of executing projects. Scrum is a method, agile is a mindset.
It is evident that more connected and permanently improving teams will achieve greater results than randomly organized individuals. But the productivity may vary and get lower due to many factors and you have to plan and sprint at the same time.
You must admit that this would be hard and most people may leave looking for the next group of tasks — especially technical product managers and engineers. But the main reason is that you are performing poorly because you have many opinions around and your management approach is very broad.
The real situation can hardly be foreseen in a conference room, or in the office. The good point is that product development teams are very smart and can learn to foresee the warning signs that your project will face ahead. You should take a short break and avoid developing pieces of software which are not usable, such as a new functionality that has no real reason to exist.
You have to start using the roadmap approach to ensure you are creating products that will bring satisfaction and will be constantly moving ahead, even if you are committed to agile product management and using scrum teams.
Of course, you are not wrong when you think that the agile approach is a good method for development. It just cannot be the only approach, as it is not designed for defining strategy and product direction. You must ensure that you have the roadmap — even if you are agile.
You have to avoid creating random pieces of software by starting with a deep understanding of the customer (product and engineering managers in your case) and a crisp view of where you are headed. You should consider product roadmapping as the process of setting a product roadmap. And the product roadmap is just a plan for how the product is going to meet the set of business goals.
A good roadmap will bring a clear product vision and a tool that explains the customer and market forces that will define the product's direction. You can consider this tool as a strategy that covers many components: company strengths, customer needs, market size, sales channels, positioning, competition, partners, etc.
Producing new functionality will need a complete multi-disciplinary team effort. In scrum you have combined together the team focused on the items — but you need a broader team to assist you. If you need to launch a new software product or cloud-based services, teams may get confused that the new features are all that is needed for total customer satisfaction.
Team: You should launch the new item when the company is ready to deliver a new customer experience and support every customer interaction point connected with it — not just providing an item with new technical functionality. You have to employ a multi-disciplinary team of developers that can deliver your product internally and with the clients.
Ideas: By iteration, you can enable the process of development, and refinement of new ideas. The ideas given by all team members will guide you to market leadership. New ideas will help you to avoid a stagnant backlog that often results from too many daily meetings. Every business needs better ideas, but it's not easy to collect them in a manageable way.
Communication: You must apply a unified  way to ensure that you are getting innovative new ideas from the clients and the entire team and you need it to be connected with your road mapping process. You could create a website and share an email address that anyone can mail to post their innovative ideas. You should trace the roadmap, work with a product team, and be open to new ideas.
Applying these simple steps will allow your product managers to distinguish from the competition and can lead to innovation. If you follow the agile approach – the product roadmap will enable you to avoid creating random pieces of software and new features that are never used.