Agile Marketing: Is Your Company Ready?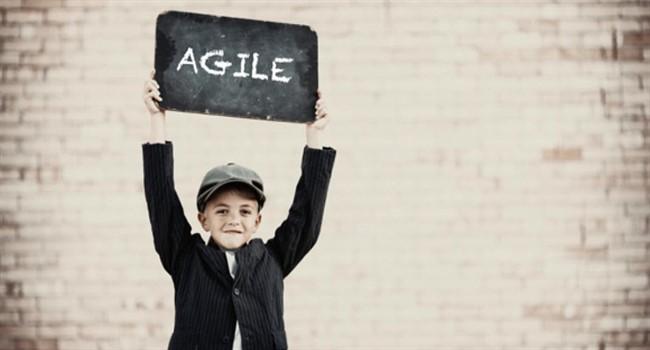 Lots of marketers are familiar with the Agile theory but very few of them are able to execute it in practice. The problem is that too many companies focus on Agile but totally neglect the concept of Agility.
Agility is the ability of an organisation to create value and to continuously delight the customer while promoting and responding to change in its environment. For many companies, it means the necessity to re-learn how to plan and organise internal and external processes. It also requires a forward-thinking CMO who will be ready to shift the organisational culture.
Going Agile is often used as a synonym for performing better, faster and more efficient. But in reality adopting Agile is not as easy as it may seem and requires a lot of changes – hierarchical shifts, empowering middle managers, quick idea testing, just to name a few.
That's why the first thing Agile marketers should become comfortable with is planning disruptions.
For example, you should be prepared to abandon such a popular in most companies practice as large internal meetings. Moreover, you will need to learn to accept failures. And it should be not only tolerated but also seen as the key to any normal testing regime.
The second thing Agile marketers should become comfortable with is Agile itself. Recognise that it's inevitable and stop fighting with it.
Some years ago the traditional model with big gambles and mistakes here and there was okay. The keystone of such a model are focus groups, and the problem is that their social dynamics and biases often lead to falses. But nowadays there are no more budgets to invest in concepts that won't work. And this is where Agile kicks in.  
CMOs who are brave enough to go Agile will have to reconcile themselves to the fundamental changes they'll need to make. They will need to learn to place small bets and be ready that some ideas will pay off and some will not. But a great thing about agile marketing is that when your bets are small, even when a failure occurs, damage to consumer relationships will be minimized.