8 Secret Ways Effective Leaders Build Trust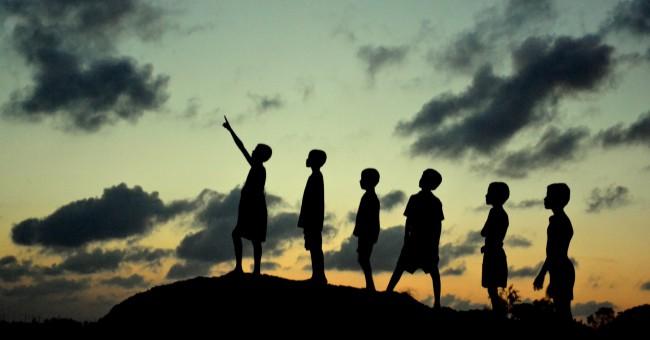 Trust is important in everyday life and we all tend to maintain it. In our relationships both personal and professional, there are people who trust us and believe that no action of ours will lower the expectations they have set upon us.
In basic terms, trust is to believe that someone is honest enough and will not harm us, or that something is safe and reliable. In this article, we will describe expectations for project leaders, and some useful tips that can positively influence trust levels, improve performance and ease leadership.
1. Real honesty always builds trust: honest project leaders are great example. As project leaders at an individual level, you must ensure that every decision goes with a set of all the required inputs, has input by conflicting opinions from their point of view and recognizes the importance of team consensus.
Honesty is an important issue in all management approaches. Here is how you can become more honest and polite:
– Treat all actions as equal and require the same level of trust;
– Have the courage to review your past, correct your mistakes and link every action with truth and accountability;
– Don't confuse reality with preferences;
– Highlight the positive aspect very honestly, while making the choices.
2. Transparency has a vital role in making all project management activities open to audit. In order to be transparent, project leaders must monitor and report project statuses appropriately, make every activity audit complaint, record all deviations with good reasoning and share information – as per the communications plan with project teams, stakeholders and external entities.
3. Prove yourself with action. Great leaders will say "Be the change you want to see in others." Project leaders are expected to prove with action at no exception. When they do this, they inspire their teams to follow them, create a productive work culture and strengthen trust amongst the teams.
There was a very interesting article in Harvard Business Review that says the best leaders follow "talk the walk." The meaning of this practice is that as a project leader, you honestly share with your team any experience that is worth inspiring them and help them improve.
4. Knowing the team is a first step before starting to work with them. You should review their profiles and then engage with them in one-on-one sessions where you listen to their areas of strength, weakness, opportunities they see in this project/working with you, and challenges they are ready to face. These sessions will help you know them more and utilize them to their best capabilities.
5. By treating the team with respect, you will build a road to success. Here are a few tips:
– Listen to others when they speak;
– Don't insult people or make fun of them;
– Don't mock or tease people;
– Value other people's opinions;
– Be sensitive to other people's feelings;
– Be considerate of people's likes and dislikes;
– Don't talk about people behind their backs.
6. Entrust Teams. Project leaders must always search for opportunities to empower their teams, be their mentors and guide them through change. They should always lead them rather than rule them – to gain their trust. There are many articles on how to empower teams with transformational leadership – defining very basic things every project leader can follow:
– Respect their boundaries;
– Don't babysit;
– Encourage in-moment feedback;
– Present new challenges and opportunities;
– Give them flexibility.
7. Communication will enforce the trust. People count more on formal channels of communication to be their source for informed decisions on action items and day-to-day instructions. It becomes imperative for project leaders to communicate with a sound approach, full clarity, style, correctness and responsibility.
8. Empathy also establishes trust and loyalty. By creating a link between you and the team members, their willingness to cooperate with you will increase, their level of comfort with your working approach increases, and they feel comfortable in sharing experiences or challenges.
Concluding remarks
Project leaders should deliver results – no matter what situation they are in or the challenges they have to face. At the end of the day, they must achieve what is expected out of them. Trust plays a vital role in doing this – and it will help project leaders from the very initiation to the closing stage.