8 Must-Follow Rules of Agile Marketing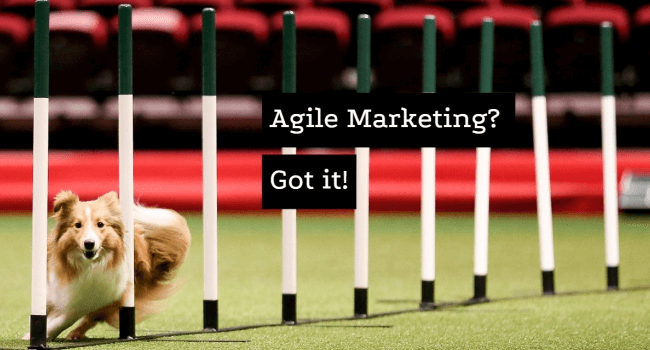 Accordingly to the opinion of marketing experts, you will be in a better position if you can quickly identify changes in your environment. Of course, it is not easy to estimate how long current trends will remain valid — innovative technologies are coming up faster than we can forecast — and it's impossible to tell what new trends can appear during your campaign and increase your efforts. In this article, we'll give you the eight basic rules of agile marketing.
Rule 1: Plan for all team members and double-check the important items
You should not perform all tasks alone. You have to delegate some decisions since it will not be good to get the sole responsibility for all decisions. When making a decision, you are defining the tasks to be accomplished and the schedule, and trying to predict and explain the end state, or what the outcomes will be when the job is done. You must check the important issues via communication with the team members ant the manager. You will have to create a brief presentation of the idea, even if it's not yet finished. And you should define what is important and what is not.
Rule 2: Your marketing plan should be adaptable
It will be good if the agile approach produces the outcomes that are expected. Agile marketing is suitable when the things change as it focuses on the outcome and on the problem solved by the outcome, being adaptable if the team makes mistakes – and the opportunity to improve if everything goes well.
Rule 3: Measure the marketing progress by the product success
You will have to contact the clients and ask them how they actually use your product, or how they'd like to use it, and thus, you'll uncover the customer needs. Creating a solution for these needs should be the main measure of marketing progress. What are the customer's needs? The crucial goal of your team is to measure whether you've met customer needs (you can use surveys, unit acceptance testing, user groups, and other methods).
Rule 4: Keep a good rhythm and produce content
In the agile marketing, a very important step is to produce the relevant content. Having a stream of content will help you to keep up with the fast rhythm of your developers and will allow you some room for more mistakes. You have to produce tweets, blog posts, and customer contacts almost every day. At least some of these items in the stream will generate future businesses (you will uncover what method is the most productive later).
Rule 5: Rapidly deliver products that customers need
You'll have more success if some of your outcomes in any aspect are following the customers needs (or that the market asked for it) and that you express these outcomes specifically so that the customer knows you did what you promised at the start. If the outcome is not understandable by the customer, you must ask the entire team why this outcome has been obtained, or to give a good statement of its benefits, so that your work will be better appreciated.
Rule 6: Maintain a close cooperation between marketers and developers
This rule is defined even in the Agile Development Manifesto: the collaboration between marketers and developers is a very important step in Agile Marketing. If all team members are on the same side in delivering values to the customers (in a way that they can understand and transfer to other customers), the more successful the team will be in the customer and product development efforts.
Rule 7: Apply the right tools for the right tasks
You can become agiler if you use different mobile tools, such as cell phones, mobile internet access, and laptops. But some of the contacts (especially planning meetings with development teams) have to be conducted in person, in meetings that are quite short, but not extremely short. The agile marketing will give you lots of tools to stay in touch (and you can use different tools along the way.) Thus, your communication will be more effective as you try to talk to your teams.
Rule 8: Keep marketing simple
If you're performing some task (making a survey, presentation, etc.) you have to check and see if someone has done it before. Getting 85% of the solution is better than spending all the time to get 98% of the solution. Your marketing activities should cover the feature-benefit pair that makes it easy for a busy manager to understand: what are you doing? What are your goals? How do you know when you will obtain the desired outcomes? You have to make simple marketing steps in order to explain to the customers why they should try your product.