4 Reasons Your Company Needs Resource Planning Software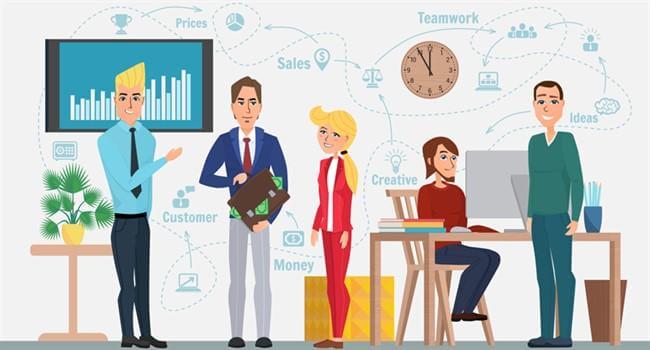 The role of  project manager is to keep informed all project stakeholders and team members. This will enable him to manage the new initiatives within the project. Nowadays we have state of art technology development, so project manager can use different tools in order to address many issues. One of such tools is the resource planner that will be described in this article.
Visual data
There are different analyses made to investigate the relationship between project management software and project's success rates. The conclusion was that 77% of organizations use project management software and 87% of top-rated organizations use project management software. Project management software can certainly improve business outcomes and team communication, product quality, while the budget and schedule will be constantly met. The usage of resource planner is quite even for all of these aspects, so final product quality, team communication, schedule, budget, and customer satisfaction – all of them benefit equally by using a visual tool.
Difference between project management and resource planning
Project management software and resource management software are quite similar. The Gantt chart displays the time axis with activities (tasks) and the placement of resources (people, materials, money), so it is almost the same. When you need to estimate people workforce in your project and how to assign them to gain maximum benefits then you'll need to use resource management software together with the project management tool.
What problems can a resource planning tool solve?
The organizations that accept new trends faster will achieve a larger success and will be step ahead of the competition. Technology means and tools provide team members an easier, faster and cheaper manner to accomplish tasks. Today there are free resource management tools that are integrated within Gantt charts and Google Calendar, but there are some problems that appear while using this resource planning software:
In the past years, the spreadsheets were the most often used tools. The purposes of spreadsheets are multifold, from data processing to statistics, but it means the resource allocation could be complicated using only spreadsheets. Today, there are some cloud platforms that offer different tools, including resource planning. Resource allocation tools are most suitable for resource planning needs.
By using a resource planning tool, you'll get your project and team plans altogether in one common tool, and this will reduce your time spent on different checks. A resource planning tool will also enable you to communicate within the tool so that you can track the changes of your plans, and communicate with team members from the same tool.
If you use online resource management tool (e.g. cloud solution), you will easier receive daily updates. The cloud software is created to ensure that all capabilities function as they should. Frequent updates are always made, and you won't have to do the complete restart of your computer (server) after each update.
The pricing of the cloud-based resource planning tools is flexible, scalable to your needs and you can start using them in very fast pace. Included in the price you are paying for these online tools, you can get a free online support and tutorials about how to manage your human resources using a customized Gantt chart, Google calendar and other tools.
With the constant development of technology, the organizations are looking for more capable tools that will provide them a useful resource planning. These tools will facilitate communication, integration and accessibilities; so that they'll be in a position to take better care of their human resources, together with the overall business benefits.