Stop Thinking About Yourself if You Want to Build Great Products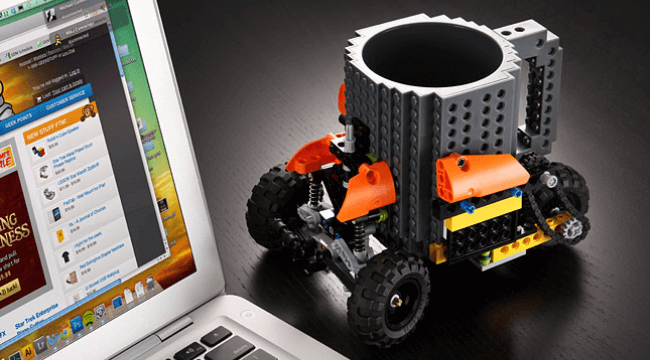 To build a great company you need a great product. Fair enough. Yet, too many companies run big-budget marketing campaigns to sell products that are of no interest to end users. Sad but true, it only ends in wasted time and money.
Nobody likes to tell about project failures but there are countless startups and mature companies that didn't get the product right and failed. You can have massive marketing powers and a professional team that is obsessed with design and always on top of the latest technologies. But the thing is, if your product doesn't provide the outcome the end users expect, it's a flop.
A great idea is a good start, but it's only that
Entrepreneurship is booming, and with more companies comes more competition. Startup founders feel pressured to push another idea and become the next big thing in their niche. A great idea can give a good start but to really succeed you need to listen carefully to your customers.
Consider some of the biggest product flops, they all had one thing in common: the customers' needs were forgotten. Too often entrepreneurs got absorbed into their own ideas and neglected what really mattered: the customer. In the age of competition, this is an inexcusable mistake.
The customer is king
The famous phrase "the customer is king" may sound as a cliche but this is a goldmine for those who want to produce and market a successful product. And it's not just about listening to customer complaints – it's about becoming actively engaged with the customer and finding ways to create a better product based on the real customer input.
Here are important lessons every company should learn by heart.
1. First, focus on building the right product. Second, build the product right.
First of all, make sure you're building what the market needs. Until then, there is no point in wasting time on discussing in details the technology you will be using or fixing small issues.
2. Trust your intuition but remember it's not enough.
Even if you are an experienced product manager, look for the data available on the market. Focus on customers, competitors, gather the data and if it validates your intuition, give this idea a go.
3. Ensure your product has a clear value proposition from the very beginning.
Think of how your product is different from what is already in the market.  Marty Cagan from Silicon Valley Product Group lays out ten fundamental questions you can ask to do a useful product opportunity assessment.
Exactly what problem will this solve? (value proposition)

For whom do we solve that problem? (target market)

How big is the opportunity? (market size)

What alternatives are out there? (competitive landscape)

Why are we best suited to pursue this? (our differentiator)

Why now? (market window)

How will we get this product to market? (go-to-market strategy)

How will we measure success/make money from this product? (metrics/revenue strategy)

What factors are critical to success? (solution requirements)

Given the above, what's the recommendation? (go or no-go)
4. Build a product that the customer would use (not just a product they could use).
Analyze why your customers could use the product but wouldn't do this (price, habit, alternatives, etc.)
5. Don't get stuck in building a minimum viable product.
Build a minimum viable product that is good enough to be presented to the customer. It doesn't have to be perfect. Your goal is to receive as much feedback as possible, make changes, test them and iterate until your product reaches the ideal end-state.
Making small changes is more effective than making big changes that are time consuming, difficult to test and hard to get rid of if they don't work out.
6. Don't blindly copy a competitor's feature set.
Trying to copy someone else's formula for success is very tempting. We see it all the time. Newcomers often enter the market with a product that's basically a ripoff of the market leader.
The problem is that even if you copy something that's working for them, it doesn't mean it will work for you. Go out, be bold, and don't be scared to put your creativity out there.
7. Talk to customers.
Meet with them, call them, and ask them questions about their habits and needs. This takes time, but is extremely valuable as you design your product.
8. Customer don't always tell in words what they want.
The most surprising insights come not from written or oral feedback but from customer behavior.
Trying to tailor the product to their needs, customers often create features that haven't been designed into the product. Observing customer behavior can give new ideas for the product improvements or even lead to the creation of an entirely new product.
9. What customer do is important. What customer don't do is even more important.
Noticing what customers are not doing can help identify 'holes' in your product. Use this information to build new features that will make your customer feel you care about their product experience.
10. Tell a simple compelling story.
People engage with stories not with facts or features. Storytelling is really important for startups. When you have limited marketing budgets and little brand awareness, storytelling is what gives you a way to stand out. Your story communicates your brand and helps you differentiate it.
Bonus tip: If you plan to monetize your product, do it early.
It's an easy way to see if you're creating real value before you go too far down the wrong path. But be careful: if you focus too much on monetization instead of growth during early stages, your company may never achieve the desired scale.