3 Proven Tips to Stop Procrastination and Develop Better Habits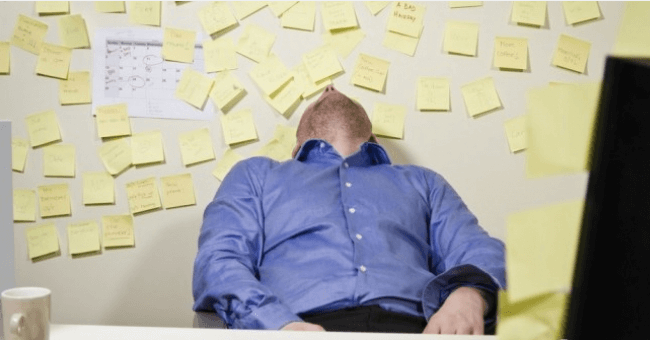 Many people have tried to change some habit, and if there are obstacles on the way, the new habit will be abandoned very soon. The reason for it is that every habit plan starts out as a fiction: "I hope things will go as I planned". And when the reality events occur, the plan disappears.
In the recent literature, there are efforts to establish a pretty effective method that solves this problem: the Habit Sprint.
Psychologists coach thousands of people to change their habits every day, and some of them tried to use an idea from the Scrum method of agile software development. In Scrum, the team works on a task for a defined period (say, 2 weeks) and then revises the method/plan based on what obstacles will occur. In this cycling, the team improves its performance every week – it delivers faster and better outcome by removing obstacles.
That's why the Habit Sprint has appeared. Its functioning is described in 4 steps:
First you should create a Habit Plan about a new habit for the next seven days, and then execute it.

After the first week you should review: how many days did you do? What hardships have you experienced in that period?

You should change your plan for the next week with solutions to your previous week's hardships.

In the following period, keep adjusting your plan to overcome hardships.
If you repeat this procedure, your habit plan will improve over time, and will be adaptable to your real-world circumstances. Habit plans are always great, but when we miss them, we believe the problem is us. In reality, the plan was just not well suited for your circumstances. Habit Plan method overcomes that by constant improvement of the plan and fitting it to your reality. And you'll always get better by implementing these habits.
Now, we'll describe the details.
1. Plan
Before you start your new habit plan, you should draft a simple plan. It's a bad idea to just say, "I'm going to gym twice a week" and then hope it will be done.
For better results, your Habit Plan should consist of:
Define the specific steps that you will take.

Define your trigger – the event in your day that will initiate the habit.

Set up some reminders that will remind you to fulfil the habit.

Define your environment. Will you have a supervisor, or team you report to daily?

Define the consequences: you can define rewards, or some embarrassing consequence, like some penalty (publish on Social network: "I am lazy person").
These steps are enough to start with, but your habit plan should be changed with each weekly review. Your goal should be to do the habit for 6-7 days in the first week.
2. Review
After each Habit Sprint – e.g. after one week- you should review how many days did you do the habit, what have you accomplished in reality, and how can you change your plan to overcome your hardships?
Create new solutions for your obstacles, and add them to your Habit Plan. They may not be the ideal solutions, because if they fail, you'll discover failures in the future reviews.
This review is important, even if you missed most or even all the days this week. If you miss the habit in some days – it's not a failure – the real failure is not making the review and learning from your mistakes. So make the review obligatory.
3. Improve yourself in the Habit
If you make the review, you'll improve your habits for sure. If you don't feel motivated – add some companions and consequences. If you don't have enough time – make the smaller habit – two minutes instead of 15. If you are bored following the habit – do the habit with a friend or turn it into a game. Every failure is a chance to learn about habit improvement, about yourself, and about how to improve your habits.
If you perform 5-6 Habit Sprints with the same habit, you'll be 5 times better at the habit at the end of that period than you were at the beginning. If you can fulfil 4-5 Habit Sprints where you have a 80-90% success rate, you are ready to put that habit into maintenance mode (less energy and focus, but still going), and create a second habit.
Even if you cancel acquiring the habit, you'll still have learned a lot through the accomplished Habit Sprints, and you can apply these lessons to your next habit. By doing Habit Sprints, you'll get better at habits, even with failed habits. Finally, you'll come to a position of habit master.