Look for This Key Trait to Pick the Right Employee for Your Startup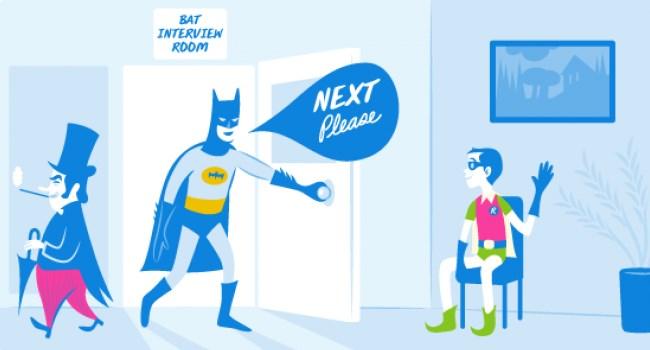 A recent study finds that to build self-motivated and inspired teams, HR managers need to hire people who are not only qualified but curious. Curiosity is a powerful characteristic that keeps as engaged as a child and helps us learn new skills and adapt to changing environments as a grown-up.
The study shows that curious people make better employees because of their ability to gather large amounts of information relevant to the problem, generate and evaluate new ideas. In other words, curiosity is a positive force that drives creative problem-solving.
Startups and Curiosity: Choosing the Right Candidate
Unlike large companies, startups are fast-growing ventures that need to learn, adapt and change quickly along with their industry. That's why there is little room for people who are used to slow-paced and low-stress environments. Startups need candidates who are not only qualified but also curious and capable to think outside the box and adapt to evolving needs of a growing company.
Running a startup takes a lot of energy and CEOs don't often have time to ensure their employees are engaged. When curious people make the majority of your team, you don't have to worry much because curiosity naturally drives these people to move their career forward. As a result, you spend less time motivating employees and can invest more time in the company.
Another advantage of curious people is being more optimistic about the future. Working for a startup is a highly stressful job. But employees who are driven by curiosity are less likely to give up when difficulties occur and are ready to invest all the energy to increase company's chances to succeed.
When building the team, it's important to investigate curiosity in the interview process. Look for candidates who are willing to work hard as well as willing to grow.
Consider people who are focused on self-improvement, open to teamwork and dedicated to their role within the organisation.

Make sure you hire candidates with different backgrounds and point of view – this will help your team stay as creative as possible.
Curiosity vs Intelligence
According to Harvard Business Review, curiosity is just as important as intelligence in your employees. "The way we measure IQ makes it an abstract concept, and a high IQ doesn't always mean someone will be driven and inspired in the workplace."
A study on intellectual curiosity from Perspectives on Psychological Science refers to curiosity as "having a hungry mind," and notes that intellectually curious people are typically bored with routine, they're more willing to accept ambiguity and are rarely comfortable with conforming. These types of workers are always interested in the next best thing and are more likely to look at how they can improve the day-to-day business.
According to Scientific American, the greater interest, someone has in a question, the better they ultimately remember the answer. That's a crucial quality in a startup environment, where things need to happen quickly and employees need to stay on top of their game.
Conclusion
Curious people are natural learners who crave new knowledge and new experiences. Their eagerness to learn and grow and optimism in times of uncertainty make them the backbone of successful startups where every employee needs to perform multiple roles.