Agile Marketing: Modern Fad or Must-Have?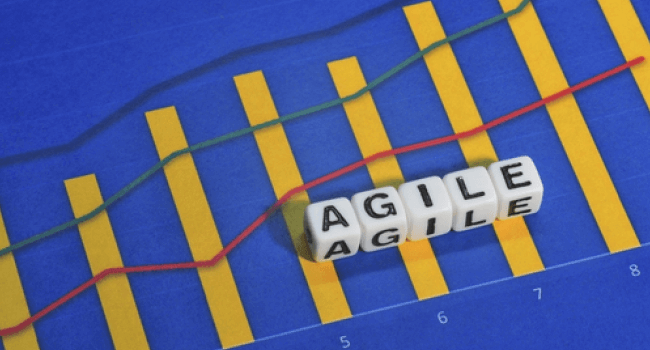 In today's world where change has become the norm, the ability to respond to it in a fast and efficient way is a must-have skill. Agile marketing is a new approach to marketing management that allows to speed up the response to change, thus increasing marketing agility. 
Agile marketing teams operate in a different manner than traditional marketing organisations. They perform smaller campaigns that are quick to create, test, launch and evaluate, instead of long-range campaigns that take time to implement.  The agile marketing departments may be compared to an ant colony creating an ant farm. All ants work together doing multiple little tasks towards a common goal. 
Agile Marketing – Main Focuses
There are always changes on the market and your marketing department must react in order to win the competition. Adopting the agile approach will make your team more flexible to change their marketing tools based on what the client is looking for.
Agile marketing can be applied in different business sectors – from production to public relations – because responding to change and catching the opportunities are issues that affect all departments. Agile marketing will maximise results by the incremental approach, it will help evaluate the product through customers' eyes, it will minimise waste by reducing uncertainty, and it will involve a transparent collaboration.
1. Focusing on the client
One important aspect of agile marketing is that it measures the value of everything that is done through the client's eyes.  Agile marketers are devoted users of customer feedback.  Not just client browsing, but real feedback from real users.  As a result, agile marketers get a clear view of the customer knowledge and their needs based on the customer focus.
2. Step by step results
You can start with a small campaign and slowly increase the marketing budget, especially if you're trying a new marketing channel. E.g., if you're going to initiate a series of online-click ads, begin with a budget of only a few hundred dollars. You can run this campaign for several weeks, then analyse your results, and if you get good results, you can increase your budget. In the meantime, if a more attractive medium comes along — or if an unexpected obstacle appears in your campaign — you'll have a chance to adapt and leave the campaign before you've spent too much money.
3. Being flexible
Accordingly to the marketing experts' opinions, you will be in a better position if you can quickly identify and adapt to changes in the environment. Of course, you can undertake different campaigns, and create conditional plans and quasi-scenarios but these plans will be effective, as events are predictable.
It is not easy to estimate how long current trends will remain valid — innovative technologies are coming up faster than we can forecast — and it's impossible to tell what new trends could appear during your campaign and increase your efforts. So when stuff happens, agile marketers can quickly change course and move on.
4. Improving performance
You should think constantly, not in campaigns. E.g., if you create a campaign in many details, it can be unchangeable, and you'll have the risk to be turned down when something unexpected appears.
For some marketing people, this could be a tough task. Many marketing experts have practised a series of very detailed plans based on extensive data. You can also dive in customer research, but you should build a path for growth. Determine your start point in a very detailed way, and then shape your vision for the first few steps of your campaign, keeping your plans easy to adapt.
Conclusion
When adopting agile marketing, it's easier to start small by focusing on a specific area of marketing,  such as social media or content marketing.  And keep in mind that agile marketing is not just an approach, it is foremost a mentality and a culture based on flexibility, speed, openness and true customer value.