Agile, MarketingProject Management
8 Strategies to Make Your Marketing Smarter with Agile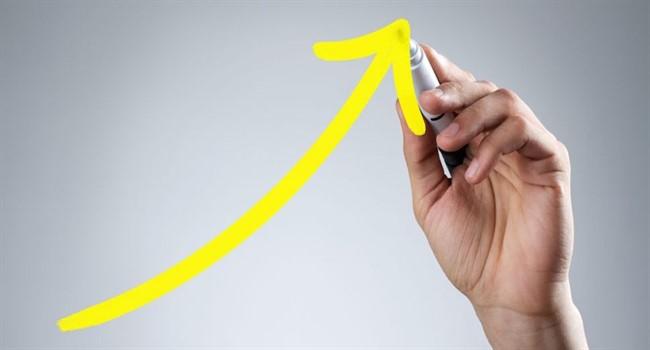 In today's world, marketers face a lot of the same challenges as development teams, and Agile can be a powerful way to mitigate those common issues and plan your work in a smart way.1. Recognize that marketing challenges and development challenges are different 
There is no unique product owner. E.g. if you analyze Sales, you would rank lead generation over branding or customer programs, and that could ultimately damage your company. That's why you should apply best-guessing to prioritize your backlog and determine what is most important.

Every team member is an expert in a certain field – writing, event planning, etc. So one shared backlog might not be efficient. 
2. Apply ORID to learn from the past
When you plan, you can hold a retrospective in the ORID form. It is a specific facilitation framework that enables a focused conversation with a group of people in order to reach some point of agreement or clarify differences.
You can share with your team:
Observations (O) –  your knowledge

Reflections (R) –  your feelings

Interpretations (I) – the purpose of the project (feature, release)

Decisions (D) – your next steps (plans)
This strategic overview will enable you to set the context for prioritizing your focus for the future.
3. Adopt ORID decisions to company strategy
You should perform quarterly and annual planning, using the Plan-Do-Check-Adjust methodology. As you review the overall company direction and goals, you can keep these in mind as you do planning at your own level. Ideally, your major goals should support and align with company strategy. This will also help create your 'don't do' list.
4. Ask your stakeholders
As part of determining commitments, you can hold a poll among your major stakeholders to find out their top requests. You can use online surveys to rank client requests by relevance, size of the request, and put these user stories into your release planning meeting.
5. Conduct release planning to prioritize your commitments
When you have collected all of our inputs, you can hold your release planning session. You can write each user story on a sticky note and look at all of the possible work you could do. Then, you can evaluate stories based on importance taking into consideration company goals, stakeholder demands, market situation and your own thoughts. You should decide what you can realistically accomplish, and agree as a team.  You should keep in mind that making and meeting commitments is a large deal, and you should not over-commit.
6. Create a task board
Most marketing teams are displaced widely, so you can put several large sheets of paper to use as a task board.  This is where you can evaluate your efforts on a daily basis as a rational check that your stories are prioritized correctly. As a team, you can define your engagements on the task board with the definition of done assigned to each team member. You can also include your basic duties like website updates, online ad campaigns, field events, press releases and other important work that you need time to do.
7. Conduct a daily stand-up
At the same time each day, you should hold a stand-up meeting and it can be 10-15 minutes long. Every team member can share significant actions from the previous day,  issues that may be blocking their work and what they plan to accomplish that day. 
8. Hold iteration planning every 2 weeks
Every 14 days, you should hold an iteration planning meeting.  Every team member will have his own sticky note color, and will create stories on those notes and manage their own prioritized backlog. In this 1-hour meeting, you should start expressing appreciation for team members who made an excellent contribution.  Then you can make a brief retrospective on what you worked and what should be changed for the next iteration.  Finally, you can read out the prioritized stories for the iteration, putting them on the task board's backlog.  This will bring everyone a view to what's going on, identify if someone is over-committed and let the team swarm any epics with upcoming deadlines.