4 Surefire Ways to Build Trust Inside Your Team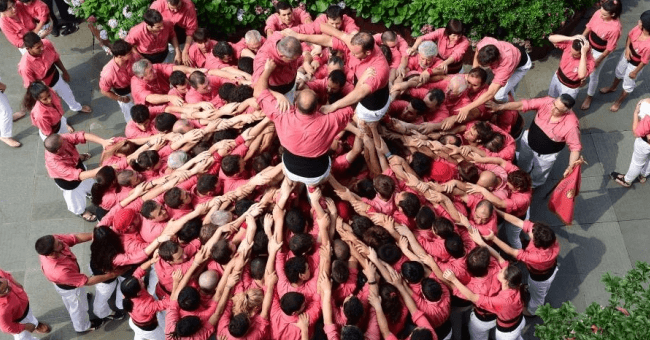 Every successful corporation should pay attention to trust building in its environment.
The trust is not easy to be fulfilled, especially within virtual teams where in-person meetings are rare and far between. Many team members have faced the hard way since it takes only a moment to destroy the trust.
To build trust among the team members, leaders must get familiarized with the basic components that promote trust.
1. Lead by example
Show a concrete example to which your team believes – in what you have to say about a given topic. You will prove this through experience in a particular area and a proven track record of achieving results. If you don't have leader's credibility, it will be hard to build trust within your team.
In some cases, it will be good to present your limitations and to consult someone else within your team (or outside the team) for an independent opinion.
You can establish credibility within your team by these means:
Offer an assistance to find a solution;

Tell the truth – don't hyperbole;

Respond to direct questions by direct answers;

Build a partnership with team members at different positions, and rotate them.
2. Be reliable
You can establish credibility by your words, but you should demonstrate reliability with through actions. The best way to express it is by demonstrating your commitments time after time. If some of the team members have damaged the trust by missing deadlines or failing to follow through on something, you should mention that – and talk about what you can do to correct the situation. Define what you will do in the future – to prevent it doesn't happen again.
You should constantly provide assistance, by delegating responsibilities to someone else or determining how to shift priorities.
In these ways you will improve reliability within your team:
Make the work process persistent;

Make only small promises and try to keep them;

Use the well-known terminology;

Make the results visible;

Define the roles within the team.
3. Know personalities
You can get closer to the team members in two steps. First, you should demonstrate an empathy, which can be done by proving that you understand the others person's situation. If team leaders take the initiative to demonstrate empathy and encourage others to do the same, then the team members will form stronger bonds.
You can also get closer based on the knowledge that someone can tell you about their concerns or a business issue and that you will be discrete with that information. If you or some team member reveal information that was shared in confidence, it will break up the trust that can be difficult to recover.
Building trust within a team means to take some risks and it can be tricky at the start. Here are some tips your team can take:
Share your opinions;

Create internal page, a social team page, or a shared folder where people will be able to share their comments;

Be available;

Show understanding;

Have informal talks;

Gather meetings – both scheduled and spontaneous conversations with virtual employees.
4. Self-Orientation
The last part of trust building is to prove to others that you have their best interests at heart. If they believe you do, they may be more willing to forgive an issue in another area, such as a missed deadline.
If team members believe that you are carrying out only your own interests, they will be less likely to trust you.
Here are a few ways to prove you care:
Determine common goals;

Don't interrupt the people;

Discover what's important to others;

Listen to the others;

Search for common ground.
Conclusion
If you put significant effort to build trust your team will have less conflict and are more productive. Since there's no ideal approach for that and you can't delegate trust building to others, you should invest in building trust through self-assessment that help people understand their current level of trustworthiness. You can establish training programs that will help people understand the elements of trust and define actions they can take to build and sustain trust.