4-Step Guide to Run a Killer Agile Marketing Campaign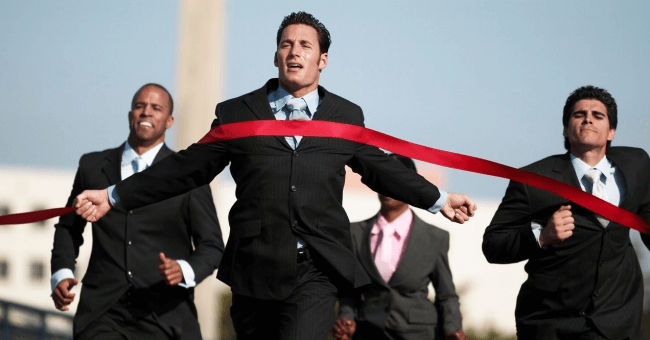 Successfully designed marketing campaigns are rare. Accordingly to the marketing experts' opinions, you will be in a better position if you can quickly identify and adapt to changes in your environment. Of course, you can assume different results, with obtaining conditional plans and quasi-scenarios but these plans will be effective as events are predictable. It is not easy to estimate how long current trends will remain valid — innovative technologies are coming up faster than we can forecast — and it's impossible to tell which new trends could appear during your campaign and increase your efforts.
Thus, marketers should evolve the same point of view and skills that allow agile tech and product development teams to manage complex projects with many uncertain and "fuzzy" parts. In this article, we give some recommendations for doing that.
You should think constantly, not in campaigns. If you create a campaign in many details, it could be unchangeable, and you'll have the risk of being turned down when something unexpected appears.
For some marketing people, this could be a tough task. Many marketing experts have practiced a series of very detailed plans based on extensive data. You can also dive in customer research, but you should build a path for growth. You should determine your start point, in a very detailed way, and then you can shape your vision for the first few steps of your campaign, keeping your plans dubious and easy to adapt.
Here we give a simple outline that you can adjust for your company (environment).
Phase 1 (4 weeks): Planning and First Ads
Submit press release detailing new product line and forward it via social media.

Introduce new products on the e-commerce platform, and start upload of images and links on social networks.

Add a banner to the homepage, displaying your new products, predicted to be the top seller.

Start e-mail forwards to current customers, first announcing the new products, then introducing discounted offers in upcoming weeks.

Create weekly articles, each featuring a new product, and spread them through social media.

Start Google Ads campaign for new products, featuring the new product and other products' keywords.
Phase 2 (4 weeks): Intensive Ads and Consumer Involvement
Broadcast (advertise) through other ads channels: TV, newspapers, direct mail.
Phase 3 (4 weeks): Sales Promotion on New Products
Phase 4 (1 week): Analyze and Re-think
When the first phase of the product launch is outlined in detail, you can envision subsequent phases in broad strokes. This will allow you to predict the influence and to decide whether to keep going, make adaptations, or throw away the previous work and start over. You can discover that some products are underperforming and quickly substitute them with another product. The Google ads will bring significant traffic, but not a significant number of customers, so in Phase 2 you can replace them with a direct-mail campaign.
You should start with a small campaign and to plan to humble at the start, and slowly increase the marketing budget, as you go ahead — particularly if you're trying a new marketing channel. E.g., if you're going to initiate a series of online-click ads, begin with a budget of only a few hundred dollars. You can run this campaign for several weeks, then analyze your results, and if you get good results, you can increase your budget. In the meantime, if a more attractive medium comes along — or if an unexpected hardship appears in your campaign — you'll have a chance to make adaptation and leave the campaign before you've spent too much money.
The same principle is valid for the scope. You can limit your efforts at the start and increase them when you get more customers.
You should make breaks between campaigns. As you go further, pause frequently to re-evaluate your position. If you've chosen out a minimalistic approach, you might do this when you get to each loosely defined milestone. You should review the results of your previous efforts, including gained profitability. Thus, you'll notice what changes have occurred in your environment, such as new competitors, trends, and competition. And then adjust your strategy.
You must consider carefully your surroundings. You should visit industry news sites frequently to keep pace with the developments and consider how they could affect your marketing plans. Monitor your competitors and their campaigns and also their effects (outcomes). Stay close with your target customers, as well conduct several user surveys and measure how previous and potential clients accept your brand. Follow customers' actions on your website, through social sharing, and in reviews and comments. You should estimate which will be next clients' desires and which new tools are they using to communicate online. You should accept new trends early, and abandon them when they appear to be a mainstream.
You won't achieve agility at once. You have to be prepared that, in most cases you can't predict what's coming next. But this is a skill you can develop through awareness and practice. And in everyday survival, you don't have a choice.