10 Tips to Rock Your Next Software Developer Interview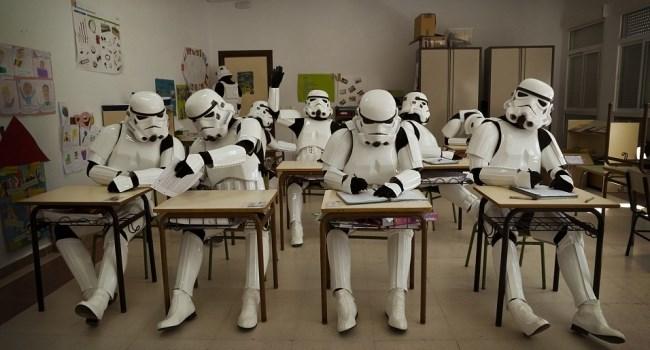 Many talented developers find it difficult to get through a job interview. The problem is that they often spend much time focusing on what they're passionate about, and little or no time preparing and brushing up on their interview skills.
It's important to understand that sheer talent doesn't guarantee you get a job, and good interview skills are essential if you want to get hired and advance your career. Here are tips that will help you prepare for a job interview and showcase your talent in the best way possible.
Tip 1: Consult an expert when creating your resume
It would be better if you find a professional who can advise or even prepare the entire resume for you. No matter how talented you're, chances are a professional resume writer will do a much better job – after all, if resume writers don't write software, why should software developers write resumes?
Consider this small investment if you want to stand out from the rest of the applicant pool and get a larger number of quality job prospects.  
Tip 2: Learn as much as possible about your interviewer
It's human nature to have a more positive attitude towards people who are interested in us. 
Research the company in advance – find their Facebook or Twitter page, blog, etc. It takes a little time but you'll be able to show how detail-oriented you are and how much you care about your career and finding the best place to fulfil your potential.
Tip 3: Network and get an inside referral
Research a company you're applying to and try to find a developer who shares your interests and thoughts on a particular subject. For example, you can find their blog, leave comments and show your interest in their work. This is how you can make people remember you, and even befriend them and get an inside referral. Statistics show if you have an inside referral, you will be twice as likely to be interviewed and 40% more likely to be hired.
Tip 4: Create an algorithm for solving problems
Many developers become paralysed when they are asked to solve a programming problem during a job interview. So if you want to avoid anxiety and think clearly in this situation, make sure you have a tried-and-tested algorithm that will help you perform with confidence.
The algorithm may look like:
Read the problem twice.

Solve the problem manually.

Optimise the manual steps.

Write the manual steps as comments or pseudo-code.

Replace the comments or pseudo-code with real code.

Optimise the real code.
Tip 5: Answer with passion
People want to hire people who want to be there. So how do you "be there"? Show your love and passion for what you're doing. The interviewer needs to see that you want this job not only because you have great skills – you want this job because it excites you and you can add value to the team and the company.
Tip 6: Think ahead how you'll answer "trap" questions
One of the trickiest questions that are often asked during the job interview are:
Why are you looking for a new opportunity?

What are your greatest strength and your greatest weakness?

What was the result the last time you and a coworker disagreed on a technical issue?
Think ahead how you are going to answer these questions so that you could avoid saying something negative about your current job and thus decrease your chances of being hired.
Tip 7: Don't lie
Just don't. If you don't know the answer, don't make things up. Don't pretend you've worked with something if you haven't.  If you are not 100% sure, just give the answer based on what you know and think.
Tip 8: Don't reveal too many personal details
You should neither lie nor reveal too many personal details and personal flaws to your interviewer. Avoid information that is likely to hurt you.
Tip 9:  Know the basics
You don't have to be a computer science professor and use deep computer science concepts. But as a professional software developer, you should understand the fundamentals of your profession and know the basics.
Tip 10: Show your initiative and experience
There are many ways you can get experience apart from working for a company. You can start an open source project; build a mobile app; start a blog and so on. Having such experience in your resume shows your initiative and gives the employer another good reason to hire you.